Istanbul Moda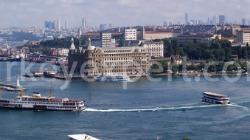 Moda has been one of the most active and highest demanded neighborhoods of Istanbul throughout the decades. Due to its central location, numerous convenient public transportation links, and unique atmosphere, it is the favorite spot for local investors for both high rental yield and appreciation in value.
TransportationModa is only 16 kilometers away from Taksim square. It is easily accessible from Besiktas, Karakoy, and Eminonu in just 20 minutes via ferry or motorboats. Metrobus (main public transportation link of Istanbul), metro, Marmaray (undersea tunnel which ties Asian side to European side via metro), bursa & Yalova ferries all have their stations in Moda. Euroasia tunnel, a road tunnel for motor vehicles, is only 2 kilometers away from Moda.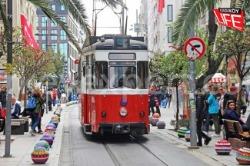 Social life and surroundings
Moda has a 3 kilometers long seafront park where people from all walks of life come and gather. There are numerous parks and recreational areas along the park road, not intercepted by car traffic. The neighborhood is very famous for its signature cafes and restaurants, which are not franchises. Therefore every single of them has their own crowd and style. Bahariye street, which is very similar to Istiklal street, lives 24/7 and welcomes shoppers in search of a stylish suit or fishing equipment. With its historical opera houses, theater buildings, active social life, and shopping scope, there is always something for everyone in Moda.
Real estate index and tenant profileModa's unique qualities place it on top of the Istanbul real estate market. The first and foremost reason is the endless demand from the local market and ex-pats due to its lifestyle. Moda is a limited floor neighborhood, which means that there are only a handful of new and earthquake-proof apartments available at any given time, which many candidates demand. Any property bought may be rented in a very short amount of time or sold with a reel profit next year. Tenant candidates that are interested in Moda are well aware of the neighborhood and rental prices. Therefore selected candidates who do not have financial problems rent out properties, which means rents are paid on time.
Would you like to read more about the other districts of Istanbul?


Published on 2019-12-05
Updated on 2021-10-11