Apartments for sale in Istanbul, Istanbul Real Estate
With many years of experience in the Istanbul real estate market, we're able to offer the most attractive apartments for sale in Istanbul. We have an extensive portfolio and an enthusiastic team of experts looking forward to assisting you with your search for a property in Istanbul. Click here to continue reading.
Istanbul Real Estate Market
Turkey's real estate market has been snowballing, especially in Istanbul, which is the financial and cultural hub of the country. With more people moving into this glamorous city, property values will continue to increase in the coming years. Since Istanbul is a popular location for buying a property due to the high returns and capital growth potential, construction companies are competing to bring the most attractive properties to the market. Therefore, the buyers can choose between a variety of apartments for sale in Istanbul with different prices and locations. Whether you are looking for budget apartments that are affordable and have easy installments or luxury apartments with great views of the sea and city, you can find it all right here in Istanbul!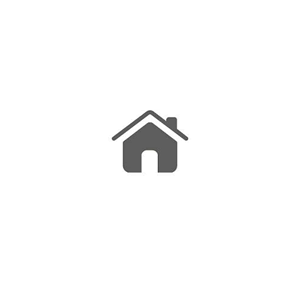 What type of properties can you find in Istanbul?
Are you looking to buy a real estate in Istanbul and wonder what type of properties are available to buy? Buying property in Istanbul can sometimes be a complex formula; you need to overweight your wishes and make decisions following your heart, brain, or sometimes both! Are you after a pure investment or a pure lifestyle when buying a property? Answers to these questions will help you focus on the right locations and property types when buying an Istanbul property.
Affordable apartments for sale in Istanbul
Istanbul's developing districts, such as Esenyurt and Bahcesehir, are home to affordable new build properties in Istanbul. The new complexes in these districts are affordable and offer facilities, such as swimming pool, spa, and concierge services. Beylikduzu is another district that offers excellent new build apartments in Istanbul. Depending on the location, prices in Beylikduzu tend to be higher than the Esenyurt district.
Istanbul Apartments with sea views
Turkey is endowed with natural beauty and modernity at the same time, with Istanbul being at the peak of this beauty. Istanbul is surrounded by the Marma sea and the Black sea, making it possible to have fantastic sea views. Our apartments for sale in Istanbul Florya offer one of the best sea views in Istanbul. We have properties with sea views in popular locations such as Bosphorus, Besiktas, Galata, Kucukcekmece, Beylikduzu, Zeytinburnu, and Florya.
Please contact us for more information and all the details that are important to consider regarding different areas in the city and the type of properties available. We'll be glad to share our know-how with you regarding buying a property in Istanbul. View less
Property for sale in Istanbul