Zeytinburnu as per many real estate experts, marks as the hub of the real estate revolution in Istanbul. Many prestigious real estate projects are constructed on the coast which attracts local and foreign investors to buy properties in Zeytinburnu.

Click here to read more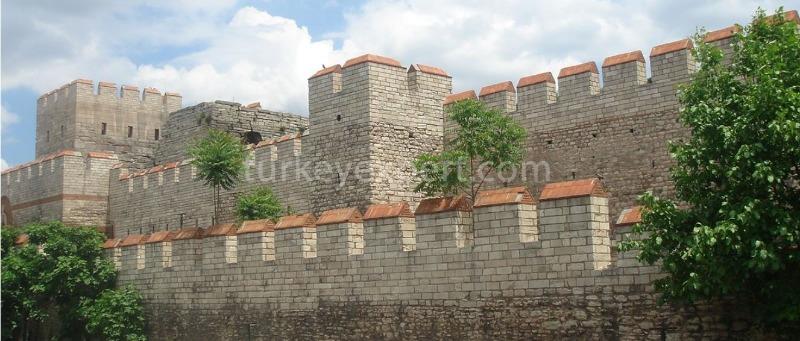 Zeytinburnu for a real estate investment
The rapid urbanization movement in Zeytinburnu affected positively the reputation of the district. Zeytinburnu right now has a good transportation networking that acts as connecting points between main public transportation lines.
For example, the Marmaray line, Kirazli/Ataturk metro line, and the Metrobus line all have connection points in Zeytinburnu.
Besides, its good transportation services, its location is a vital reason for real estate progress. It has a long, magnificent coast of 13km over the sea of Marmara. This beautiful coast went through significant developments that resulted in attracting a lot of developers to construct high-quality residential projects. Alongside the coast, you will enjoy walking tracks, bicycle riding, or you may simply relax and enjoy the view.
Zeytinburnu Properties, apartments for sale in Zeytinburnu
One of the most important factors is the nature of Zeytinburnu. It is a lively district that has many shopping centers such as the Olivium outlet center, among other historical, religious, and touristic monuments such as 1453 Panorama museum, Merkez Efendi mosque, cemetery, and Hammam, the church of St. Mary of the spring, and above all the historical ancient city walls that separate it from the old districts.
All these factors caused a huge demand for Zeytinburnu properties for sale and attracted many people to live in the area. As a consequence, the prices of the Apartments in Zeytinburnu has increased for both sale and leasing.
We have attractive apartments for sale in Zeytinburnu where you can enjoy the marvelous views of the Marmara Sea.
As many apartments for sale in Zeytinburnu offering nice views towards the Marmara Sea, it's an attractive location for buyers. Please view our properties for sale in Zeytinburnu here below, and don't hesitate to contact us for more information.
Properties for sale in Istanbul Zeytinburnu