Avcilar is a district that is located on the European side of Istanbul. It has boundaries to Esenyurt, Beylikdüzü, and Başakşehir. The most important fact about Avcilar is that the three most significant faculties of Istanbul University are located on the Avcilar Campus.
Click here to read more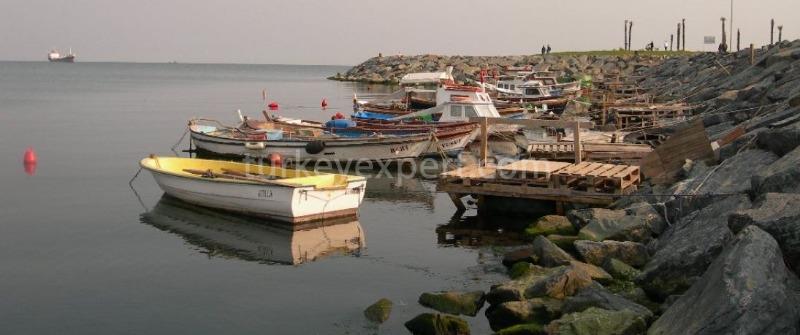 Located on the European side of Istanbul, Avcılar is adjacent to Esenyurt, Beylikdüzü, Başakşehir districts, surrounded by the Kucukcekmece district in the east, Esenyurt to the west, and Başakşehir to the north.
Avcilar's central location means that transportation routes, such as E-5 and TEM highways and transportation services to the rest of the city are readily available, most notably a metro station immediately in front of the complex. Other transportation options include a Metrobus, within proximity, a rail system, and ferry services, allowing for easy commuting around the district and getting to the city center.
The campus of Istanbul University in Avcilar brings a lot of interest in this district in terms of housing and transportation.
The Istanbul University campus in Avcılar consists of three important faculties:

Faculty of business administration and management
Faculty of engineering and technology
Faculty of veterinary medicine
Besides, the rapid urban transformation in the area brings many social facilities, entertainment centers, and restaurants with it.
Avcılar also hosts many good clinics and hospitals in Istanbul.

Some of the well-known hospitals in the area are The Medicana Hospital, The private Avcilar Hospital, and the Baypark Hospital.
The essential highways in Istanbul, the TEM Highway, and the E-5, also pass through the boundaries of the district.

Properties for sale in Istanbul Avcilar
15% discount available on two 2+1 apartments in a residential project in Avcilar, suitable for Turkish Citizenship

This 80 sqm franchise store with indoor sitting areas has plenty of offers, from high rental income to Turkish citizenship and more.

Offering a guaranteed rental income and 2 Turkish citizenships is just a few steps away in Istanbul Avcilar!

This shop has a rental guarantee for five years, renewal by another five years, and is rented by a popular communication company for sale

SOK supermarket comes as the tenant in this commercial shop in Istanbul, with a five-year lease contract.

Delivery on Dec 2021
12 months installments
10 % Discount
Different apartment types with sea, lake, and city views for sale in Istanbul

Ready to move in 2+1 & 3+1 apartments for sale in Istanbul with payment options

A commercial shop rented by a well-known market, Bim, suitable for 2 citizenships!

Delivery on Dec 2021
48 months installments
These new apartments in Istanbul Avcilar offer amazing views of the lake and sea with low starting prices

Don't miss out!
We're adding new properties continuously.
We'd like to keep you posted.
Ready
6 months installments
15 % Discount
Apartments in Avcilar Istanbul can be a very nice home in Istanbul as well as a good investment as they're near the university

Commercial property suitable for Citizenship in Avcilar, Istanbul

Excellent apartments with spacious living areas and high-end finishing located in the municipality of Avcilar is now available for investment

Ready
35 months installments
15 % Discount
The apartments will have views of the new Istanbul Canal that the Turkish government will begin constructing this year. This will increase the value of the project by at least 50%.

Ready
12 months installments
10 % Discount
Due to their strategic position close to Kanal Istanbul, the TEM highway, and universities, these apartments will be the ideal investment option in Istanbul.

Ready
24 months installments
Sold out
10 % Discount
The apartments on the European side of Istanbul are completed and ready to move in. Payment plans are still available.