Çatalca district is one of the holidays stops close to the city center and a weekend holiday route for Istanbulites. It is full of beaches, trekking areas, museums, picnic and barbecue places, and beautiful villages.
Click here to read more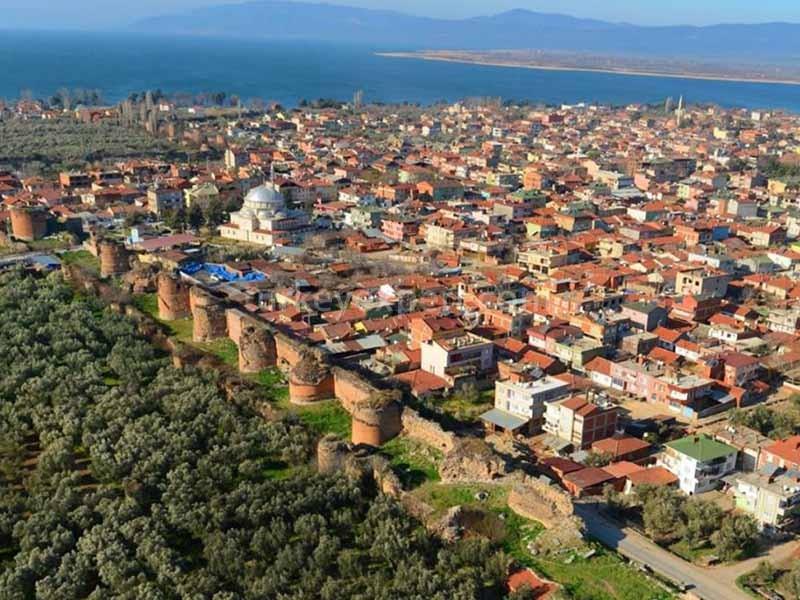 Must-visit Landmarks of Catalca
Yaliköy, which is connected to the Yaliköy District of Çatalca, is an excellent getaway on the weekends. There is Yaliköy Beach with a pleasant environment. Yaliköy region is great for camping, fishing, and diving in Istanbul, one of the district's fishing villages.

. Flamingo Village located in Gökçeali Village of Çatalca district is one of the best spots to have breakfast in nature. The facility has real. Flamingo birds.
. Ormanli Village is one of the most beautiful villages in Istanbul with its camping areas and nature. You can enjoy both the lake and the sea in Ormanli Village.
. Evcik Beach in Karacaköy is 10 km long with its BBQ and picnic areas, and it has become a frequently visited area after Yavuz Sultan Selim Bridge (3rd bridge) opening.
. Subasi Village, 10 km away from the district center, has 1000-year-old trees. Selim Giray Sultan Fountain and Subasi Mosque with the Subasi Natural Monument are among the historical buildings worth visiting.
. Çilingöz, one of the most visited places in the Çatalca, is famous for its trekking areas.
. Mesire Alanlari (recreation areas) in Çatalca with its picnic and The BBQ area is located next to Istanbul. Well-known recreation areas are Incegiz Caves Picnic Area, Kabakça Picnic Area, Gümüspinar Picnic Area, and Ihsaniye Picnic Area.
. The Anastasius Walls of Çatalca dates back to the 6th century. The walls start from a point near Karacaköy of the Çatalca district until Silivri. This wall is the longest inTurkey.
. Elbasan, Ovayenice, and Çakil villages are known as Istanbul Villages in the Çatalca district. Istanbul Villages are also known as Exchange Villages in the region.
. Kabakça Village Museum, located in Kabakça Village near Akören is a must-see museum that has old records, old radios, centuries-old household items, family photos of the museum owner, sculptures, and more. You can also visit the Atli Equestrian facility.

. Gökçeali Village, close to the center of Çatalca, is famous for its calm nature and pleasant streets.
. Topuklu Fountain, which dates back to the Ahmet II period, is also worth visiting.

. Ferhatpasa Mosque, built by Mimar Sinan, in 1575, includes a social complex with its fountain and primary school on its premises.
. Nakkas Village is one of the frequently visited charming villages in the Çatalca district.
. Buyukcekmece Lake has a unique view. The distance between Büyükçekmece Lake and Çatalca district center is nearly 20 km.
Properties for sale in Istanbul Catalca
A large size gas station on a 7750 m2 plot, with a convenience store attached is now looking for its new owners in Edirne

Situated on 28.000 m2 of land, this beautiful farmhouse has a lot to offer.