Uskudar is one of the oldest, most established, and iconic residential districts in Istanbul. There are many reasons why Uskudar is in high-demand in the Istanbul real estate market.
Click here to read more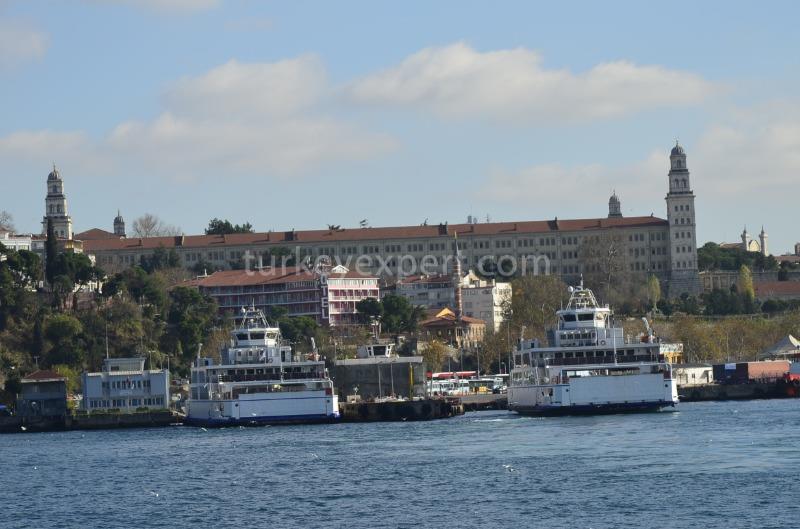 Uskudar is located on the Asian shores of the Bosphorus facing Besiktas, neighboring Kadikoy, Umraniye, and Beykoz regions. The district has an abundance of greeneries, touristic landmarks, and new residential complexes. Located close to Maiden's Tower, Camlica Hill, and Fethi Pasha. It is one of the oldest historic locations in Istanbul. Families and even individuals prefer to live in and around Uskudar because there is a lot to do. You can go outside and walk around the coastline, watch sunset or sunrise, visit the square, or have a cup of Turkish tea in one of those small cafes lined up the sea, visit the Fethi Pasha Grove, and Camlica Hill to watch the panoramic views of the Bosphorus.
---
Uskudar also holds a multicultural past, a "European Quarters" of the Anatolian side, per se. One such neighborhood of honorable mention is the charismatic neighborhood of Kuzguncuk, which was once a melting pot of religions, where many Greeks, Armenians, Jews, and Turks lived in unison. Uskudar set an example as an epicenter of tolerance in Istanbul, from mosques to Jewish synagogues to Greek and Armenian churches.
The neighborhood of Kuzguncuk has been gaining popularity amongst domestic and foreign tourists in recent years. Due to its historical significance and the many historical landmarks. The famous Beylerbeyi Palace, located at the foot of the Bosphorus Bridge, welcomes you with its magnificence on the pier. Other mentions include the many mosques, such as the Mihrimah Mosque, churches, such as Saint Gregory and the Saint Pantaleon Churches, respectably, and synagogues, such as the Bet Yaakov Synagogue.
There are many reasons why Uskudar is in high demand in the Istanbul real-estate market and yields high-rental returns. It is a preferred destination for families and retirees.
---
With a well-thought-out transport network, Uskudar offers countless options for transportation and city commuters—from effortless transfer options to the European side, with a pier where regular car ferries depart from İDO to Sirkeci, motor services via the bridge, or the tunnel, with options such as the undersea railway Marmaray Tunnel, Eurasia Tunnel, along with ferry services from Uskudar to Besiktas, Karakoy, Kabatas, Eminonu and other districts on the European side.
Metro, Metro-bus access points, the Harem Bus Terminal, with options for intercity buses located on the seashore just below the Selimiye Barracks, are other transportation and connection options. The Sabiha Gokcen Airport is also reachable within 40 minutes.
Uskudar is also a district surrounded by excellent amenities, supermarkets, banks, pharmacies, health facilities and hospitals, best-rated schools, international universities, hospitals, large shopping malls, boutique restaurants, cafes, and famous landmarks.
With endless reasons that make Uskudar an ideal location for living, raising a family, or retiring, this hidden gem awaits those who would be fortunate enough to call Uskudar their home.
Properties for sale in Istanbul Uskudar