Beyoglu is the cosmopolitan heart of Istanbul. Every street is a unique architecture, from the well-known Istiklal Avenue to Galata, Cihangir, Karakoy, Taksim, and many more. Being one of the most diverse areas of Istanbul, the location is visited by so many walks of life every day.
Click here to read more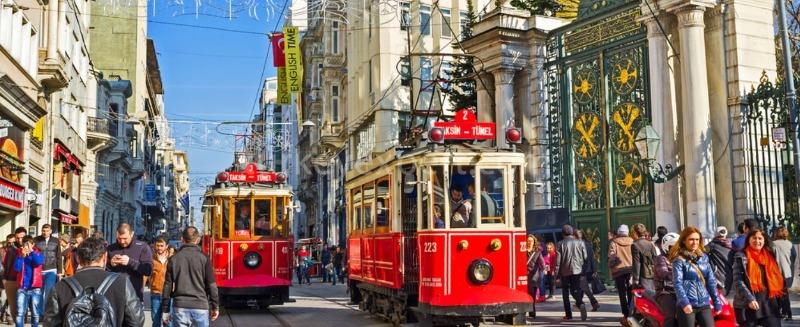 Beyoglu is one of Istanbul's most European and historic districts, with famous neighborhoods and must-visit landmarks. The 1.6 km long shopping street Istiklal Caddesi and Taksim Square are the most well-known locations in Beyoglu. The lively district is full of restaurants and cafes, and the well-known Istiklal Avenue is one of the important landmarks of the Beyoglu district.
Buying a property in Istanbul Beyoglu district is a good idea for those who prefer to be in the heart of the city. However, here're two points to consider; depending on the exact location, it can be noisy during the peak seasons due to the high number of visitors. And the property prices in Beyoglu will be higher compared to the other districts of Istanbul.
The area was until the big fire of Pera, also called the big fire of Beyoglu in 1870, the center for rich foreign Levantines, Armenians, and Greeks, who later moved towards Sisli. The Naum Theatre, which the Sultans Abdülaziz and Abdülhamid frequently visited, was also damaged. The theatre had been reconstructed and opened as Cicek Pasaji, a famous and busy bazaar with small restaurants and pubs.
Deutsche Schule Istanbul and Galatasaray High School are well-known private schools in Istanbul, both in the Beyoglu area. Two universities make Beyoglu attractive to students: The Beykent University Taksim Campus and The Mimar Sinan Fine Arts University.
Properties for sale in Istanbul Beyoglu