The minimum amount required for Turkish Citizenship by buying property is 400,000 USD
The new regulation was published in the Official Gazette on 12 May 2022 which officially announced the minimum amount required for Turkish Citizenship is 400,000 USD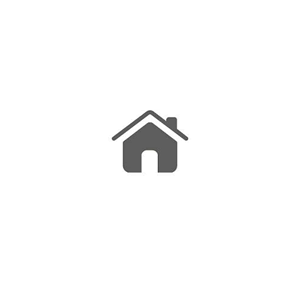 ---
Continue reading.
How to apply for Turkish Citizenship by Investment
To obtain Turkish Citizenship by investment, you should purchase real estate in Turkey with a minimum total value of $400.000. You may choose to invest in one or multiple properties as long as the required amount is reached. Our clients typically choose to invest in multiple properties with guaranteed rental income. As Turkey Expert, we'll be presenting you with the most suitable options to maximize your investment while having an easy exit strategy when it's time to sell your properties.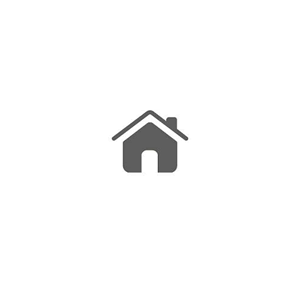 One crucial point is the valuation must be done by a certified company, and the money should be brought to Turkey by customs or bank account in the last six months before the application. Another important point is the seller must be a Turkish Citizen, and the payment should be through a bank transfer.
1. Choosing the right property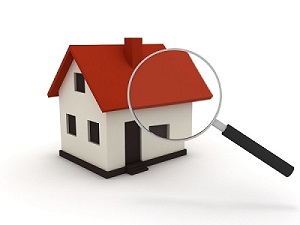 The first step would be choosing the right property to buy. Our team of experts will be searching according to your search criteria and make sure to source the best possible choice available. You're not limited to only one property. It's possible to invest in multiple properties.
2. Property valuation and the appointment for the title deed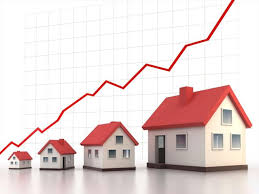 After deciding the right property to buy, the progress of expertise and appointment for the title deed signing procedure takes about a week.
While buying a property with the purpose of acquiring Turkish citizenship, one should tell title deed officers that the aim of the purchase is to acquire Turkish citizenship, so that title deed officers put gloss (exegesis) to prevent selling this property for 3 years.
3. Receiving the Certificate of Conformity and the Investor Resident documents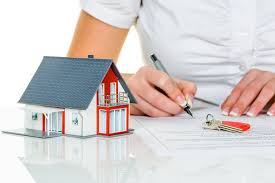 About 15 days after the purchase, the title deed gives you "uygunluk belgesi" (certificate of conformity) which allows you to apply "yatırımcı ikamet belgesi" (investor resident document), just after the latter, you can apply for the appointment of Turkish citizenship. The application rendez-vous might be given after about 15 days.
Besides property documents, there'll be the following documents required; the translation of the applicant's passport, birth certificate, photos and the marriage certificate.
4. The final step of getting your Turkish citizenship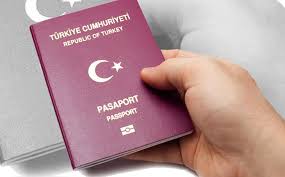 After the application rendez-vous, it takes about 45 days to get Turkish citizenship. The last step of the procedure is giving fingerprints and getting your Turkish citizen ID. The whole process takes two and a half to four months altogether.
As Turkey Expert, we'll be carrying out the necessary paperwork and assisting you with every step of the way.
Fees for Turkish Citizenship by Property
Title deed fees
Expertise valuation fee for each property (about 3000 TL)
Property tax, which is %2 for the buyer plus 500 TL and %2 for the seller (%2 of the total value of the property). It is common that if the seller makes a discount more than %2, the buyer also pays the seller's share of the property tax.
Turkish citizenship fees (for each family member applying for Turkish citizenship)
Power of attorney: Depending on the type of property and the specific Notary branch, it can be between 2000 and 3000 TL.
Government fees are about 1200 TL
Notary (or consulate fees) are about 500-1000 TL (for translation of passport, birth certificate, marriage certificate, documents showing your family etc)
Health insurance fees are about 700-1000 TL for each year
Document Translations fees are about 500-1000 TL (if needed)
Turkish Citizenship by buying property, the minimum limit required is 400,000 USD for the applications after 12 June 2022
The minimum for acquiring Turkish Citizenship by purchasing real estate in Turkey has been 250.000 USD since 19 September 2018. This amount is increased to 400,000 USD, by an announcement published in the Official Gazette. The new regulation is activated as of 12 June 2022.
Can my family and I receive Turkish Passport through buying real estate in Turkey?
Yes, your children under 18 years old and spouses get the right to receive Turkish Passport as well.
Immigration to Turkey by investment
Turkish Republic Citizenship Program has been revised and eased for foreign investors. The amount required for foreign citizens to obtain Turkish citizenship through real estate investment has been lowered to 250.000 USD from 1.000.000 USD level. This amount was increased to 400,000 USD as of 12 June 2022.
Can I relocate to other countries such as US or UK with the Turkish Passport?
The USA has a special program for Investors (E1 / E2), enabling Turkish Passport holders to relocate to the USA. For the UK, relocating is simpler by opening a company.
Is dual Citizenship possible, do I need to give up my current Passport?
No, you can keep your current Passport, dual Citizenship is allowed when getting Turkish Passport by investment.
Am I required to learn Turkish language to receive Turkish Passport?
No, the Turkish Citizenship by Investment program does not require applicants to learn Turkish.
Can I make a profitable investment at the same time while applying for Turkish Citizenship?
Yes, you can! There're investment possibilities, both commercial or residential properties offering excellent rental returns. We'll be glad to inform you further about the possibilities.
Benefits of Turkish Citizenship by buying property
Turkish Citizenship program for investors is offering better conditions in comparison to similar Citizenship programs in other countries, such as;
Speed: The total length of the application takes up to 4 months on average. This is much shorter compared to similar applications in other countries.
The period of investment: You can sell your real estate after 3 years.
Low required investment amount: 400.000 USD will be sufficient for the Turkish Citizenship Application.
Maintain your current passport: Turkish Citizenship application allows for dual citizenship.
The simplicity of the application: Applying for Turkish Citizenship is far simpler regarding paperwork needed.
Dynamic Economy: The Turkish economy is very dynamic and the real estate market is booming. These conditions backed with a well educated young population, ensures excellent conditions for real estate investment.
Property in Turkey for Turkish Citizenship
Here below you can view a selection of Turkish homes and apartments which are eligible for Citizenship by Investment
However, with direct personal contact, we'll be able to offer you possibilities to suit your current situation. So please don't hesitate to get in touch with us!