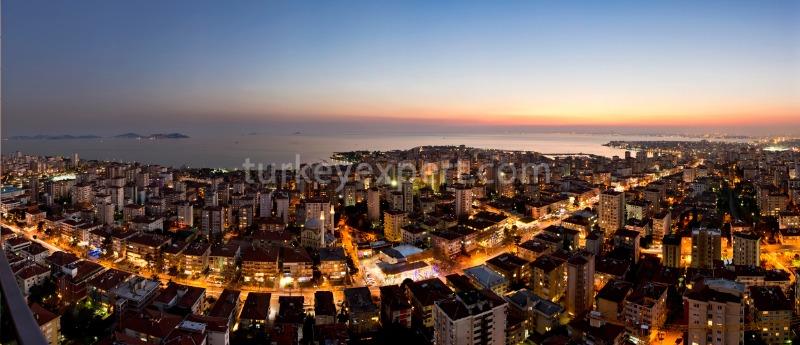 Kadikoy is one of the eldest districts in Istanbul, and the jewel of the Asian side. Its history dates back to 5000 BCE due to its strategical position by the Marmara Sea and the Bosphorus. Today, Kadikoy has a lot to offer to its residents and visitors. One of the world's best shopping avenue is in Kadikoy. Bagdat Street offers many fantastic restaurants and cafeterias, many big Turkish and foreign brands, and high-quality designer labels from mainstream to high-class. There is a long promenade along the Marmara Sea with sitting areas, walking paths, and bicycle paths.

The ferries in Kadikoy run frequently. While you enjoy your Sahlep on the boat and admire the silhouette of the city, they take you to Karakoy on the European side, which is just a few minutes walking from Taksim and Beyoglu.

Kadikoy's new developing areas are Fikirtepe, Umraniye, and Atasehir. Popular and sought-after locations are Acibadem, Goztepe, Caddebostan, and Suadiye along Bagdat Street, Erenkoy, Feneryolu, and Moda.

While in Istanbul, it is recommended to visit Kadikoy and take the historical tram between Kadikoy and Moda, which runs for 2,6 km along with ten stops.
Properties for sale in Istanbul Kadikoy