Recent Properties
Spacious 2-bedroom property offering excellent value with a Basin-Express view in this Bagcilar project, suitable for Citizenship.

Invest in these bargain holiday properties with 5-star facilities in Mersin located near the sea.

Located in a modern tower in the Atasehir district of Istanbul, this apartment is suitable for Citizenship, discounted from $706,000 to $500,000.

2-bedroom property in Istanbul offers a private garden and a payment in installments.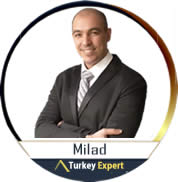 We can call you back in a few minutes!
Please enter your phone number below, including the country code.
Apply for this offer to get a discount on this 12th-floor 3-bedroom apartment in Istanbul Kadikoy, suitable for Turkish Citizenship.

Delivery on Jun 2024
24 months installments
Eligible for Turkish Citizenship, this project in Istanbul Umraniye at a convenient location introduces apartments with state-of-art architecture, design and social infrastructure.

Own a landscape-view 2-bedroom apartment in a vibrant location of Beylikduzu, close to the beach, suitable for a residence permit at an attractive price.

This city-view apartment in Istanbul Gaziosmanpasa is reduced from $295,000 to $235,000.

The 4+1 property is intertwined with nature in this charming project in Pendik, with good discount potentially suitable for Turkish Citizenship.

Don't miss out!
We're adding new properties continuously.
We'd like to keep you posted.
This is a 2+1 apartment in this project in Bagcilar containing shops and offices.

Own a 98 sqm 2-bedroom apartment in a lush project with facilities in Beylikduzu, suitable for Turkish Citizenship completion, and the title deed is ready.

Delivery on Dec 2025
40 months installments
Within a unique layout, these impressive properties in Cyprus offer breathtaking sea views and investment potential.

Within 500 meters from the sea in Mersin, this complex offers holiday homes with social amenities, including an aquapark, a communal pool, a gym, and a spa.

Amazing apartment in the popular Kadikoy district of Istanbul offering magnificent sea views from the 16th floor, suitable for Turkish Citizenship.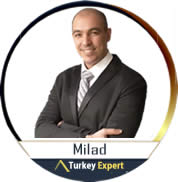 We can call you back in a few minutes!
Please enter your phone number below, including the country code.
Invest in a fully furnished property in this hotel-concept project in Bagcilar, offering good rental income at a discounted price.

One of our recent client's message for Tara & Mohammed from our team: Services provided by Tara and Mohammed couldn't be better. We could purchase the properties remotely from Morocco, everything was taken care lawyer, notary, opening a bank account. To be honest this is the best level of service I've ever seen in any industry.
Negar, I'm really happy you've been the one helping me all that time. Your customer service just won my heart. I truly appreciate you standing by me trying to find what I like. We'll enjoy the house! You've been my friend since the first day. Mohammad is an awesome guy, thank you so much for standing by me and lookout for the best for me out there. This is what made me stay with you guys.
Ms. Kim & the family
Turkish Citizenship by Investment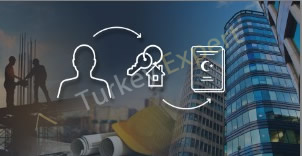 With the latest law, foreign buyers can obtain Turkish Passport by buying a property with a minimum value of 250.000 USD.
Turkey Expert is a well established Turkish real estate agent and property developer. We've been guiding foreign property buyers purchasing real estate in Turkey since the year 2002. Our experts are at your service in Istanbul, Bursa, Izmir, Kusadasi, Bodrum, Antalya, and Alanya. We keep our website continuously updated with new bargain properties and new real estate projects in Turkey. Please don't hesitate to contact us anytime.
Turkish Lira exchange rate, 20 January 2023
1 USD=18.89, 1 EUR=20.46, 1 GBP=23.29
Turkey Expert
With over two decades of experience in the Turkish real estate market, we are an enthusiastic and dedicated team of professionals who are looking forward to assisting you every step of the way in your search for the right property in Turkey.