Top spots to visit during your first travel to Istanbul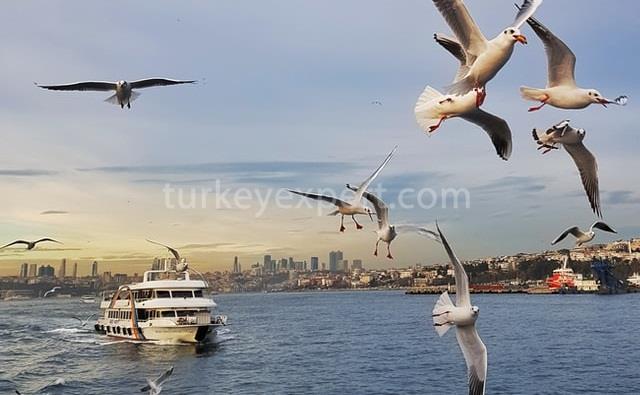 Are you about to visit Istanbul for the first time? Or probably, if it is not your first time, but you may have missed the top spots in Istanbul. So, you are reading this blog to find the must-visit areas. Then, welcome to this post, and let's have a quick journey to Istanbul by reading about Istanbul's most popular tourist attractions.
About the Eurasian city, Istanbul
Istanbul, one of the biggest and most important cities in Turkey, attracts thousands of tourists worldwide. In recent years, people started large investments in this city as well. Nowadays, in each neighborhood, you will probably find a compatriot! But why?
As tourists found Istanbul a beautiful city full of tourist attractions and a nice climate, buying properties in Turkey became one of the most frequent behaviors. That's why, if you are visiting Istanbul, you will find your countrymen too!
This beautiful city is a Eurasian part of the world that combines two cultures of Asian and European and prepare an environment every person likes. Maybe, this is one of the main reasons for Istanbul being very popular.
Now, if you find a chance to visit Istanbul, below are the must-see locations.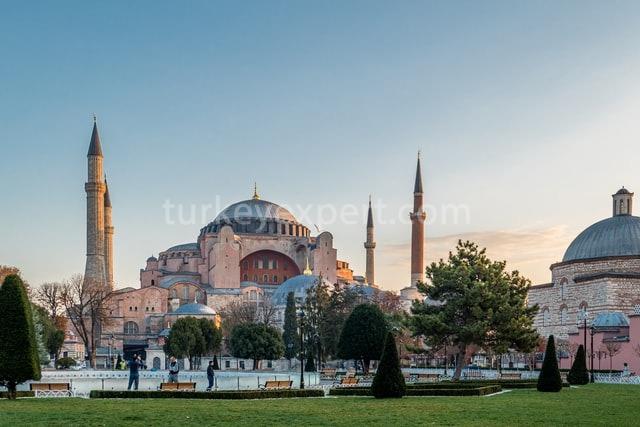 A great combination of two religions, Hagia Sophia historical mosque/church
One of the first places you may hear about in Istanbul is Hagia Sophia (Ayasofya Camii), a grand mosque that used to be a church in the past.
In 1935, with the help of Ataturk, the first president of Turkey, this worship turned into a museum. However, in 2020, again, it turned to a mosque under the order of the President.
The main attraction of this regarded building is its greatness. But, it is worth mentioning that the unique architecture is also impressive. Lost yourself in this wonderful location for a few hours when you visit Istanbul.
Exact Location: Sultan Ahmet, Ayasofya Meydanı No:1, 34122 Fatih/İstanbul, Turkey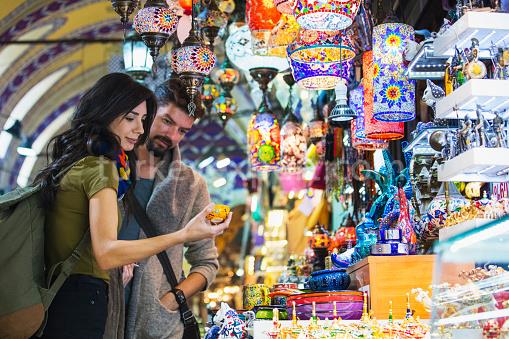 Istanbul Archeology complex of museums; Visit arts from everywhere!
Regarding the deep history of Turkey, there are different rich museums in this country, and one of the must-visit ones is in Istanbul Archeology museums (İstanbul Arkeoloji Müzeleri). The whole building consists of three different departments as below:
Archaeological Museum

Museum of the Ancient Orient

Museum of Islamic Art
Whether you are a fan of history or not, you will surely like walking in this museum complex with more than 1 million objects of ancients from all over the world.
Exact Location: Cankurtaran, 34122 Fatih/İstanbul, Turkey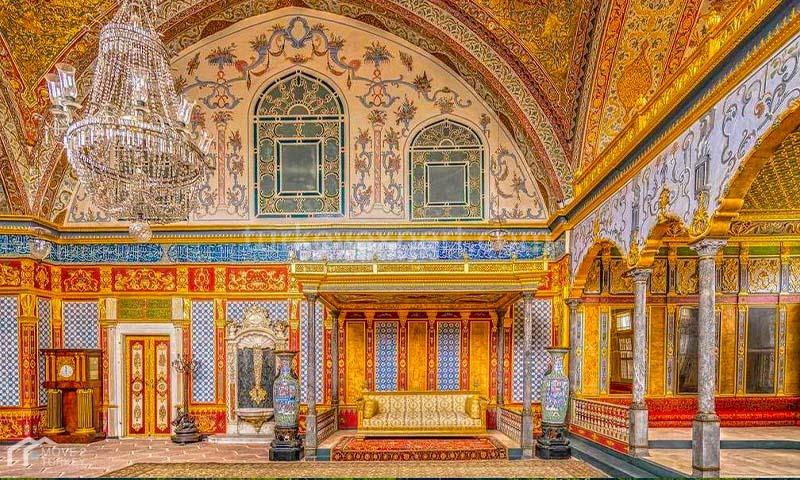 Palace of history, Topkapi palace
The Topkapi Palace (Topkapı Sarayı) is another great museum to visit in Istanbul. This historical monument is known to be the main residence of Ottoman Sultans.
Visiting this palace will help you learn more about Islamic arts and Prophet Muhammad's monuments, such as his sword, shoes, etc., and get familiar with Iranian arts and poetry.
Exact Location: Cankurtaran, 34122 Fatih/İstanbul, Turkey- Right next to the Istanbul Archeology museum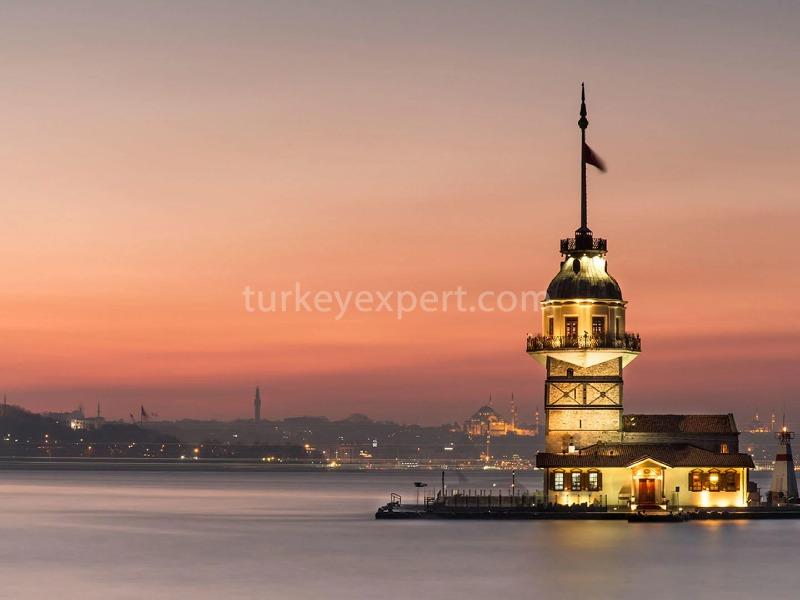 The sad myths of Maiden's Tower
Leander's Tower, also known as Maiden's Tower (Kız Kulesi), is a special islet in Istanbul, Marmara Sea. There are many different historical myths and legendry stories about this building, as it was built 24 years B.C.
One of the legends says: An emperor had a beloved daughter, and an oracle predicted that she would die on her 18th birthday by a snake bite. So, the emperor decided to send her daughter to isolation to avoid any snake reaching her until she passed her 18th birthday. In all these years, the girl lived in this Tower and was only visited by his father. The emperor brought a basket of fruits as a birthday gift, but an asp was hidden under the basket. As soon as the emperor arrived at the Tower, the snake came out and bit the young girl; and the girl died in his father's arms. That's why the Tower is named Maiden's Tower.
Exact Location: port of Üsküdar, Bosporus, İstanbul, Turkey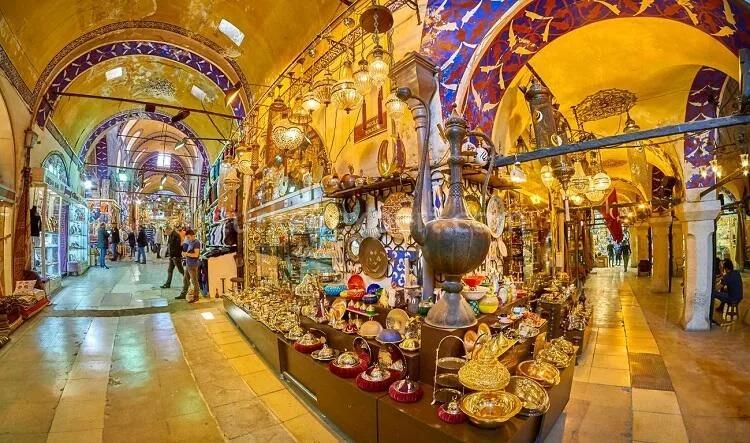 Grand Bazaar; Feel the active life of locals and tourists
If you are a fan of shopping, Grand Bazaar (Kapali Carsi) in Istanbul is where you have to visit to feel the uniqueness of shopping in custom shops. You can find anything literally in this Bazaar and touch life.
There are more than 60 covered streets, offering over 4000 shops, and the daily visits are around 250 to 400 thousand people, both visitors, and local people.
Be careful not to get lost!
Exact Location: Beyazıt, Kalpakçılar Cd. No:22, 34126 Fatih/İstanbul, Turkey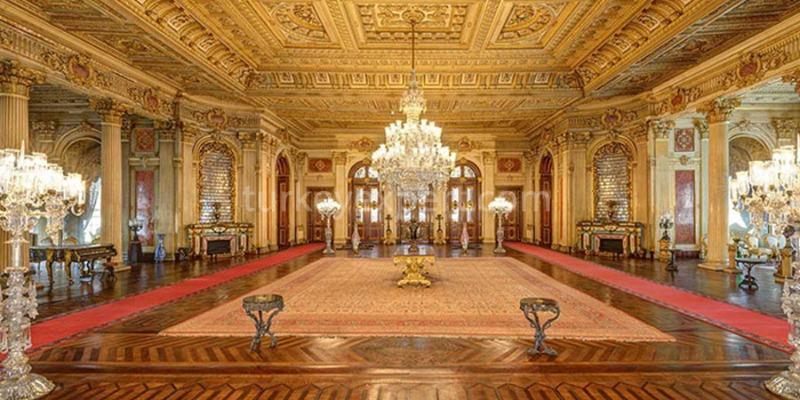 Turkish emperor in the European side of Turkey, Dolmabahce Palace
Dolmabahce Palace (Dolmabahçe Sarayı) is located on the European side of Istanbul and used to be the primary residence of Ottaman's empery from 1889 to 1909.
It took about 13 years to build this Palace by Abdulmecid order, the Empire's 31st Sultan, from 1843 to 1856. The unique architecture makes this palace a unique location to visit by tourists.
Exact location: Vişnezade, Dolmabahçe Cd., 34357 Beşiktaş/İstanbul, Turkey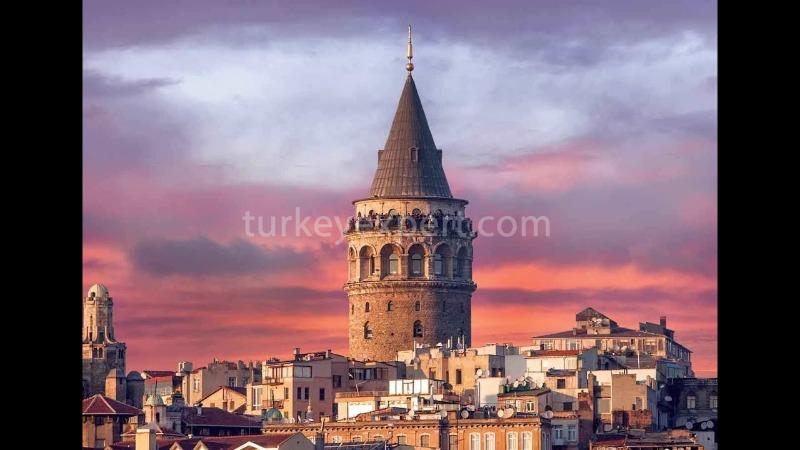 Galata Tower will catch your attention
Galata Tower (Galata Kulesi) is a medieval tower build in about 66 meters. There are nine floors in this stone tower, and currently, the last floor is dedicated to a restaurant.
You don't need to spend money, and rather you need to spend hours visiting this historic Tower.
Exact Location: Bereketzade, Galata Kulesi, 34421 Beyoğlu/İstanbul, Turkey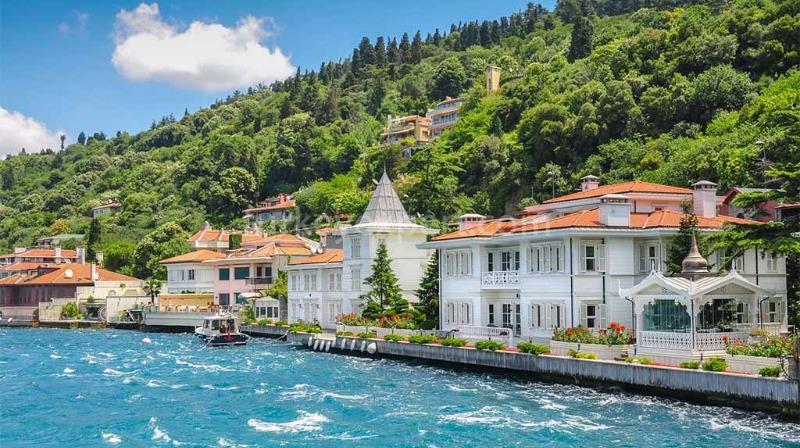 The most spectacular islands in Princes' Island
The princes' island (Prens Adaları) is located on the Asian side of Istanbul. The only way to reach these islands is to take boats. Therefore, you will enjoy boating and visiting islands at the same time.
Generally, in this location, there are nine islands, but 4 of them are larger that are named Buyukada (big island), Heybeliada (Saddlebag Island), Burgazada (Fortress Island), and Kinaliada (Henna Island). These four islands are called Princes' Island.
Exact Location: Marmara Sea, İstanbul, Turkey
Published on 2021-09-17
Updated on 2021-09-19