Traveling to Turkey tips and advice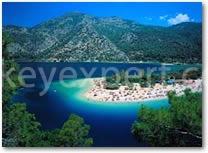 What is the best time to visit Turkey?
It depends if you like swimming and sunbathing, sightseeing, skiing... In average, the climate in Turkey's areas is as follows:


Marmara coasts - (Istanbul): Hot summers and mild winters.
Aegean coasts - (Izmir): Hot summers and mild winters.
Mediterranean coasts - (Antalya): Hot summers and mild winters.
Black Sea coast - (Trabzon): Temperate climate, warm summers, mild winters, and relatively high rainfall.
Central Anatolia - (Ankara): Steppe climate with hot, dry summers; cold winters.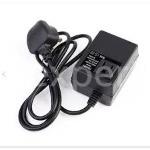 What is the Mains supply voltage, are adaptors needed?
The Turkish mains power supply is 220 Vac 50 Hz. The standard Wall sockets take two round pin plugs (see picture). You will need an adapter if you are traveling from the UK or Ireland and intend to use appliances not fitted with this type of plug; it is a good idea to bring a suitable adaptor with you when traveling to Turkey.
If you end up landing in Turkey without one, you can ask a Turkish electrician's shop, called "elektrikci" in Turkish.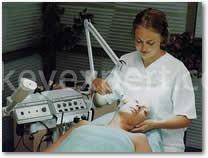 Is it safe to drink tap water in Turkey?
Tap water in Turkey is suitable for showering and regular tasks such as brushing teeth etc. However, it is recommended to drink bottled water.

health care in Turkey
What is the health service like in Turkey? Are foreign insurances accepted?
Turkey's health care is excellent and very fast compared to many countries in Europe.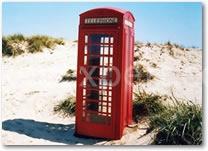 Can I use my mobile phone in Turkey?
Yes, providing your phone is international roaming enabled.
The three leading GSM operators in Turkey are Turkcell, Avea/Telsim and all GSM operators have roaming agreements with international operators.
The calls you'll be making AND are receiving will be more expensive than at home. So better check with your operator and make sure you top up your phone before traveling.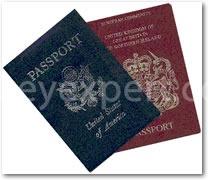 What should I do if my Passport is lost or stolen? Consulates in Turkey?
In the event of a loss, it is advisable to contact your countries nearest Embassy, Consulate, or Mission and learn the specific documentation requirements for re-issue as these may vary by country.
You can find a list of consulates and embassy's in Turkey and their contact details HERE
Also, immediately contact your travel agency/tour operator.
Note: Make sure you always have a copy of your passport with you.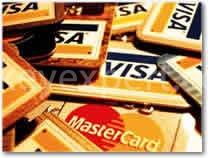 Can I use my Credit Card in Turkey? Can I use Travelers Cheques?
Credit cards are accepted in most shops and restaurants in Turkey. However, the smaller shops may not accept credit cards, so it is generally a good idea to try always to have some cash handy.
Travelers Cheques can be cashed at banks and exchange bureaus, against a fee. It is also worth to ask your hotel as they may cash Travelers Cheques as well.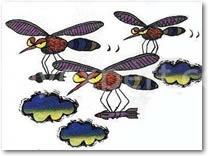 Are there any insects in Turkey?
There are mosquitoes in certain areas, so it is also a good idea to take precautions in your bedroom with a mosquito plug or a spray. These can be provided by the local pharmacies as well.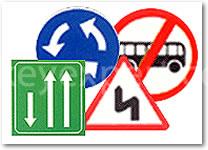 What is driving like in Turkey? Can I rent a car?
As in most of the Mediterranean, Turkish Drivers may appear to drive "crazy." Regarding road conditions, Turkish Roads and Highways are generally in good repair, but some coastal or mountain roads can be a little narrow and winding.
View our driving in Turkey blog.
You can rent a car in Turkey. Car hire companies and police will require you to show your full driving license from your home country. If you have your full driving license, you won't need to obtain an international one.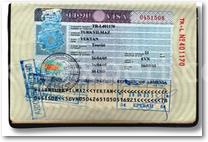 Do I need a visa to visit Turkey?
Depending upon your nationality, you may need a visa to enter Turkey. Sticker type visas are issued at the port of entry and allow staying in Turkey for up to 90 days.
It costs around 35 Euro. If more than one person is traveling on the same passport, each individual is liable to pay the visa fee.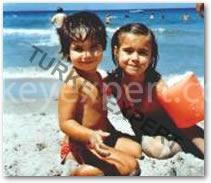 Is there much crime in Turkey? Is Turkey safe?
Interpol ranks Turkey as the safest holiday destination in Europe for travelers.
For sure common-sense precautions should be taken against petty crimes such as pickpocketing, but by and large, visitors will find Turks to be friendly and helpful.
Do I need to carry an ID when traveling within Turkey?
You are required at all times to carry an official ID with a photograph while in Turkey. This can be your passport, ID card, driving license, or photocopies of these.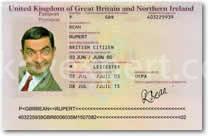 What are the shop/office opening times?
During the summer season, and especially in the resort areas, supermarkets, mini-markets, and shops are open every day, often until late night and in many cases all night. As general guideline opening days and times are as follows:
Banks: 09.00 - 12.00 and 13.30 - 17.00 Monday to Friday throughout the year except on bank holidays. Some banks, though, are open on Saturdays half day during the high season.
Post Offices: 08.00 - 20.00 Monday to Saturday, and 09.00 - 19.00 on Sundays throughout the year.
Chemists (Eczane) - 09.00-19.00 Monday to Saturday: 24 Hour Duty chemists are open on a Rota basis, and their details are posted in all chemists' windows. Look for the "Nobetci Eczane" sign.
Published on 2019-10-25
Updated on 2019-10-25