Best Istanbul Marinas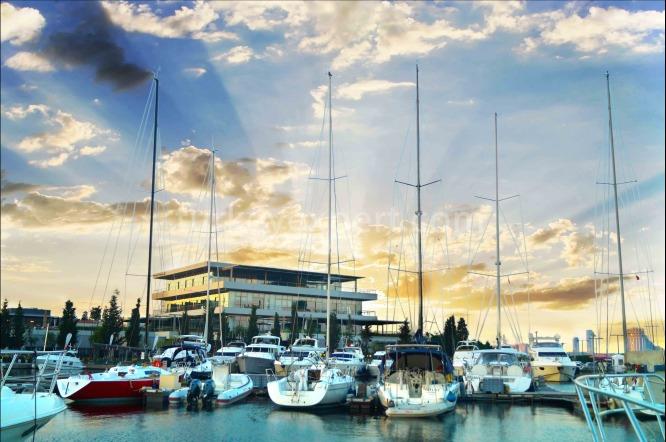 A city like Istanbul that lies over different water bodies and has many beautiful coasts and beaches. Not to forget the fact that the Bosphorus runs through Istanbul and divides it into two parts on two different continents, which drives many people to use the water public transportation to travel from one side to another. At the same time, others who are fond of water sports and the sea lovers who own boats for their own leisure time.
These facts made Istanbul the city of marinas and Yacht ports. It has many ports and Marinas; some have earned global recognition and awards with special services.
Here, we will give brief information about a few of what we consider the best marinas in Istanbul.
Top Istanbul Marinas
ATAKOY MARINA
This marina is the top on the list because it managed to be recognized internationally and has received many awards, such as the blue flag reward and the Yacht Harbor Association's 5Golden Anchors award.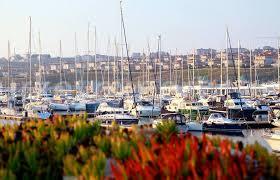 Atakoy is located on the European side of Istanbul and is part of the Bakirkoy district. Its Marina, which is on the Marmara Sea, in 2017, has drawn many sea-lovers' attentions with its new capacity of 1000 boats at sea after the recently launched Mega Yacht Harbor.

At Atakoy Marina, you will be guaranteed technical services, health services, port services, maintenance services, and a 24/7 security service, among other entertainment & social facilities such as a swimming pool, children's playground, beach volleyball & basketball fields, Tennis court, seafood restaurant, Atakoy Sheraton hotel, Galleria shopping center, and Atakoy Marina park.
Living in Atakoy means living in one of Istanbul's lively districts with easy access to other places with its public transportation net representing the metro, tramway, Metrobus, and buses. If you love to buy a house with an amazing sea-view, close to the marina, and close to Istanbul city center, we recommend finding one of Atakoy's new apartment for sale.
Although it is one of the newest marinas in Istanbul, it has recently gained a great reputation due to its services and facilities. It is located in Beylikduzu on the Yakuplu coast of the Marmara Sea.

There, you can enjoy the lovely views of the sea while having your coffee in one of the surrounding cafes or while having your lunch with your friends and family in one of the marina's restaurants.
Along the coast, there are areas for practicing your favorite sport. Whenever it is cold, raining, or very hot, you can still have fun inside the marina's fitness and sports centers.
There is also a WIM shopping center where you can find several shops alongside well-known restaurants and cafes.
There are also many other services, such as medical services, internet services, infirmary, handicapped facilities, fuel supply, port services, technical and maintenance services, etc...
You can travel to districts in Istanbul such as Buyukada, Heybeliada, Trilye, Yalova, and many other places from WIM.
Yakuplu area in Beylikduzu is very calm and quiet with high quality of newly built residential compounds that provide a high sense of privacy and comfort. So, you can be one of the Beylikduzu apartments' owners enjoying both the facilities of these compounds and the marina's facilities.
GUZELCE MARINA, BUYUKCEKMCE
This marina started its operations in 2008, and it is in Buyukcekmce, one of the developing western Istanbul districts, and has a capacity of 250 mooring yacht and 120 in the standing area.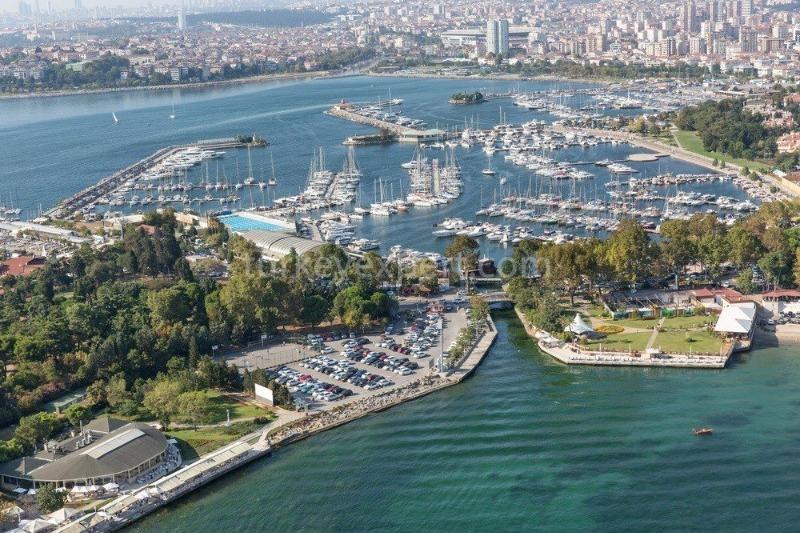 It provides all the services needed for boat owners such as security, maintenance, technical support, water and electricity, fuel supply, WC, car park, diving tools, etc...
KALAMIS & FENERBAHCE MARINAS:
These marinas are one of the most prestigious marinas in Istanbul in the Asian part. They are located in Kadiköy, the hub of Anatolian Istanbul.
There are many social facilities and services provided here, alongside the boats and yachts' services.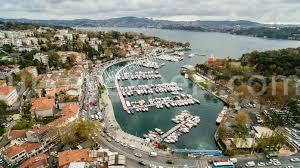 For example, as a marina visitor, you may enjoy the shops, café & restaurants, the hotel, the medical services while enjoying the perfect weather and view of the sea.
When it comes to the boat owners, there are several facilities and services. There is a fuel station, sanitary for disabled, water and electricity, wireless internet, car park, fire warning and extinguishing, waste collection facilities, mooring boat services, and security services system.
The areas around Kalamis marina and Fenerbahce have their own uniqueness that can be easily felt from the tranquillity they possess. Simultaneously, the wonderful amenities they host, such as parks, sports clubs, and fine dining.
There are other marinas and boat ports in Istanbul that serve the needs of sea travel between Istanbul areas, and provide berths for yacht and boats' owners, to mention a few:
Tarabya & Istinye Marinas: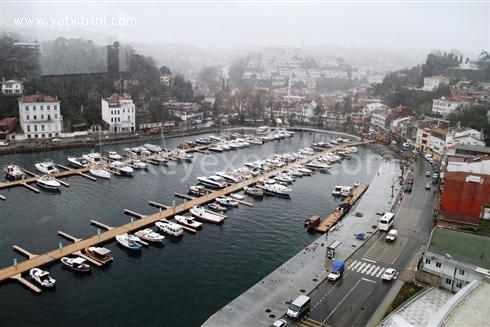 These two ports serve the northern parts of the Bosphorus in the Sariyer district. These two are considered luxurious because of their service areas in Sariyer, which is the most prestigious area in Istanbul, and the home of the luxury Istanbul properties.
Published on 2020-11-19
Updated on 2020-11-19