Public transportation in Istanbul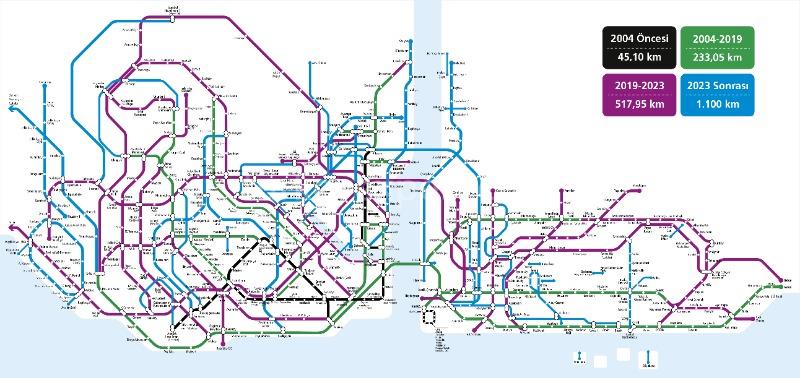 Metro in Istanbul
Metro has an essential role in public transportation in Istanbul. There are seven active metro lines at the moment, which serves more than 1.650.000 people per day. The M1A and M1B metro lines date back to 1989. The metro lines in Istanbul have the following routes:
M1A operates between Yenikapı and Atatürk Airport
Line M1B: Kirazlı - Yenikapı
M2: Yenikapı - Hacıosman
M3: Başakşehir - Kirazlı - Olimpiyatköy
M4: Kadıköy - Tavşantepe
M5: Üsküdar - Çekmeköy
M6: Levent - Boğaziçi Üni. – Hisarüstü
More lines are planned for the near future.
There are also two gondolas operating between Macka and Taskisla (TF1), and between Eyup and Piyerloti (TF2).
The Taksim–Kabataş funicular line (F1) makes it possible for the passengers using the M2, to reach the ferry port in Kabatas, and it supports the metro lines from/to Ataturk Airport so that the passengers can reach Taksim center on rails.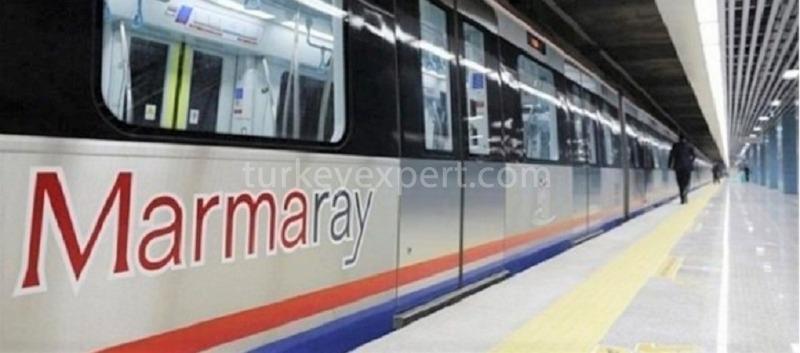 The Marmaray route, which started operating in 2013, can be reached via the M1A, M2B, M2, M4, and M5 metro lines, and via the T1 tram. Marmaray makes it possible to cross the Bosphorus within 15 minutes, 60 meters under the sea. There are in total 42 stops for Marmaray. Fourteen of them are on the European side and 28 of them on the Anatolian side. Marmaray operates between Gebze and Halkali, and has the following route:
Halkalı - Mustafa Kemal - Küçükçekmece - Florya - Yeşilköy - Yeşilyurt - Ataköy - Bakırköy - Yenimahalle - Zeytinburnu - Kazlıçeşme - Yenikapı - Sirkeci - Üsküdar - Ayrılık Çeşmesi - Söğütlüçeşme - Feneryolu - Göztepe - Erenköy - Suadiye - Bostancı - Küçükyalı - İdealtepe - Süreyya Plajı - Maltepe - Cevizli - Atalar - Başak - Kartal - Yunus - Pendik - Kaynarca - Tersane - Güzelyalı - Aydıntepe - İçmeler – Tuzla – Çayırova - Fatih - Osmangazi - Darıca – Gebze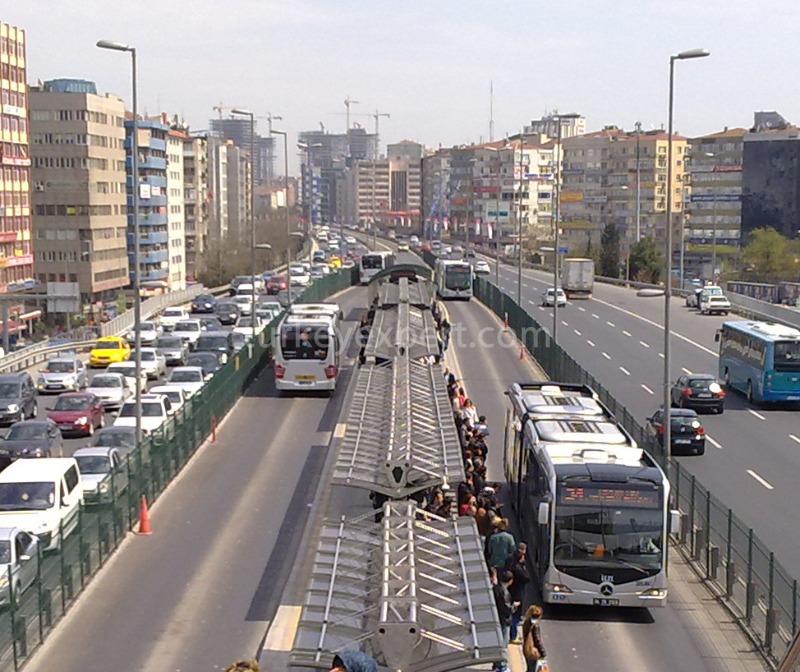 Travel by Metrobus in Istanbul
Metrobus is another way of traveling within Istanbul. The route starts from the Söğütlüçeşme area on the Anatolian side and reaches Beylikduzu on the European side. Except for the M3, the Metrobus can be reached from all metro lines.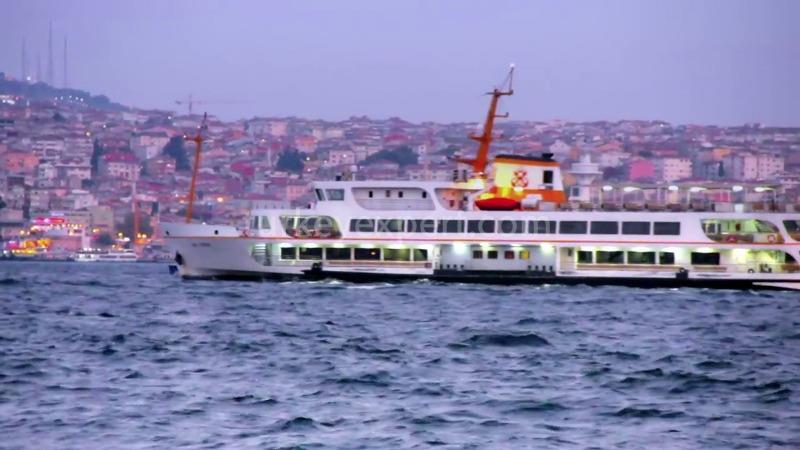 Sea travel in Istanbul - Crossing the Bosphorus
The ferries in Istanbul operate under the name IDO. They depart from Yenikapi, Eminonu, Bostanci, Kadikoy, Bakirkoy, Kabatas, Sirkeci, Harem, Adalar, and Besiktas. For travel within Istanbul, payments can be made with the Istanbul Kart. For the islands or other cities, it is necessary to buy a ticket. There are regular ferries and fast ferries between Istanbul and Yalova, Istanbul and Bandirma, and to the islands.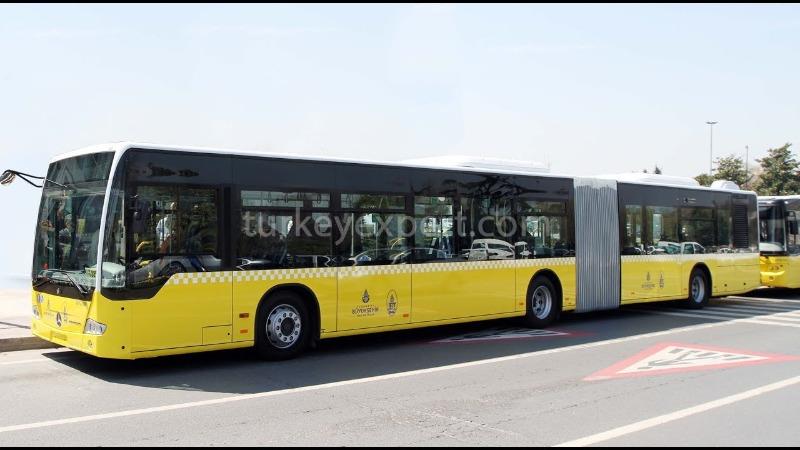 Two main bus stops, Mecidiyekoy and Eminonu, provide travel by bus to most areas in Istanbul. Especially in the areas where there is no metro yet, busses are preferred public transportation ways. Payments are made with Istanbul Kart.
Minibus or dolmush is another way of bus travel. These smaller buses have, on average, a capacity for 15-20 passengers and take only cash.
Published on 2020-01-17
Updated on 2020-01-17