Reasons to buy property in Istanbul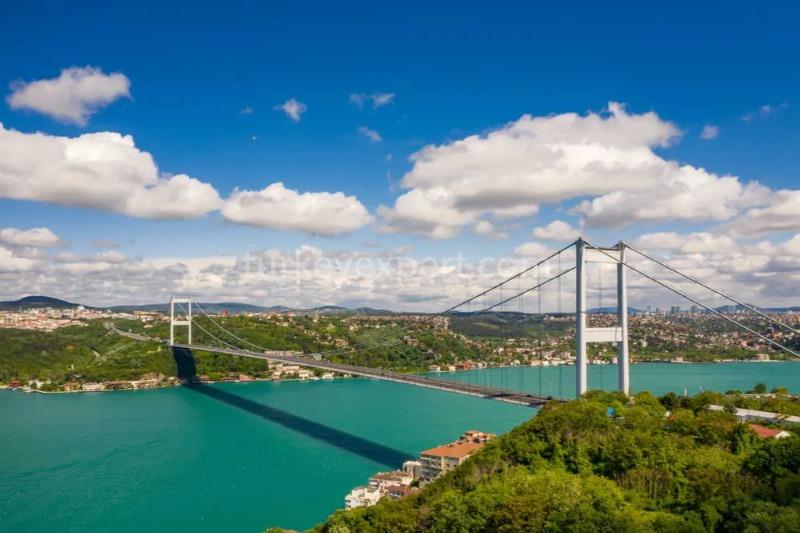 Istanbul is functioning as a cultural, historical, and economic hub with over 15 million inhabitants. It constitutes approximately 20% of Turkey's total population and has the highest ratio of house sales thanks to its dynamic economy, pleasant climate, smooth functioning public transportation, high-quality infrastructure, and diverse residential-recreational complexes.
Today's Istanbul welcomes its investors with a wide array of real estate options that cater to all sorts of budgets and needs, especially offering a haven for upper and middle-income groups. Here we have gathered some reasons why buying property in Istanbul is a good investment.

1. Obtain your Turkish Passport smoothly in Istanbul with a smart investment
If you're willing to obtain Turkish citizenship by property investment, Istanbul would be the right place for that. In Turkey Expert, most of our Citizenship applications take place in Istanbul. Due to the high number of applicants, Citizenship procedures are smooth and fast in Istanbul. Next to obtaining Citizenship, we'll be able to offer you excellent investment properties specifically bundled for Citizenship seekers, offering rental income. s in addition to Turkish citizenship.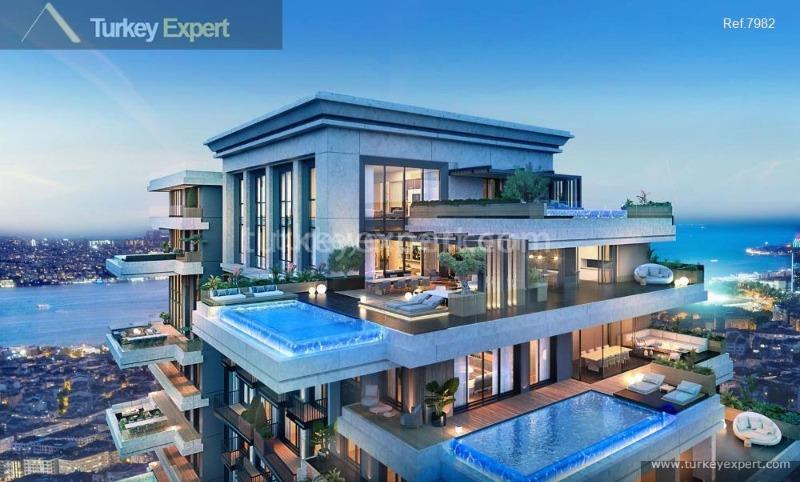 2. Wide range of real estate options
Whether you are interested in modern real estate in luxury towers, small apartments for families, lightweight units in low-rise buildings, detached villas, spacious or small commercial establishments, or even hotels for investment, Istanbul has the answer for you.
It is also worth mentioning that you can have a wide range of "view" options for properties. Surrounded by landscapes and seas, Istanbul supply for all tastes. All these alternatives make Istanbul an exclusive choice for investment in real estate.
Noting the facilities of the projects in Istanbul is another essential factor. In residential complexes that offer on-site facilities, you will find pools, fitness centers, a spa and sauna, children's playgrounds, private parking, 24/7 security, CCTV, etc., increasing the value of properties.
According to

recent

official data, in January-June, house sales to foreigners increased by 72.7% compared to the same period of the previous year and became 35 thousand 383, with Istanbul ranking first.
3. Istanbul as the Center of Cultural Tourism
Home to many historical gems, from the Hagia Sophia to Topkapı Palace, Blue Mosque, archaeological museums, and more, Istanbul abounds in touristic visits annually. And it is for a good reason. With a rich food culture, nightlife, and shopping opportunities, Istanbul offers more than sightseeing, tying West and East geographically and culturally, thus offering the best of both worlds for those seeking a country that reconciles "alaturca" and "alafranga" in one pot. This cultural heritage certainly contributes to increasing property prices in Istanbul.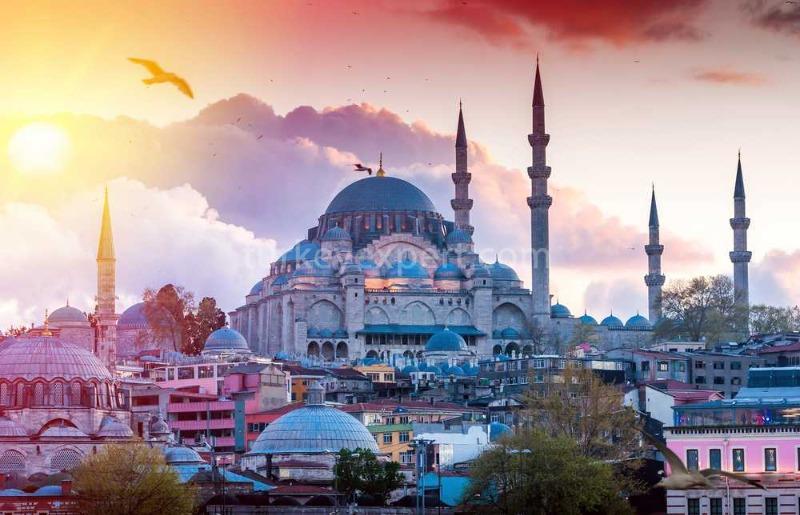 4. Different Districts and Different Lifestyles
Istanbul is a place where you can find amazing diversity in lifestyle. Progressive and welcoming local culture will make you feel at home.
Comprising 39 districts, each unique to itself, Istanbul has quiet spaces as much as more populated and dynamic ones. Buyukcekmece and Beylikduzu, for example, are favorite spots for families due to their tranquil neighborhood that enjoys sea and lake views. Cihangir is the center of bohemian life with boutiques, cozy cafes, historic buildings, and late-Ottoman art nouveau and art deco apartments. Levent and Sisli are the main business districts that are well-connected with the rest of Istanbul via multiple means of transportation. On the Asian side, Kadıkoy, Moda, and Bagdat Street are the most popular districts. Housing two independent cinemas, Rexx and Kadıkoy, and a Sureyya Opera House, Kadıkoy serve as the cultural hub of Istanbul Asia and even perhaps Asian Cihangir.
5. Public Transportation
Istanbul is a huge city, even bigger than some countries. And suppose it wasn't for the well-developed public transportation system; in that case, the city could have ended up with weakly connected districts, making it almost impossible to commute within the city. But, today, Istanbulites have the privilege of benefiting from multiple transportation means, including Metrobus, subway, Marmaray, buses, minibus, boats, trams, trains, and big yellow taxis(or smaller buses) with a capacity of 6-7 people, sea taxis, and more. In short, Istanbul's rich public transportation opportunities offer many ways to enjoy and experience the city and observe its native inhabitants in various settings.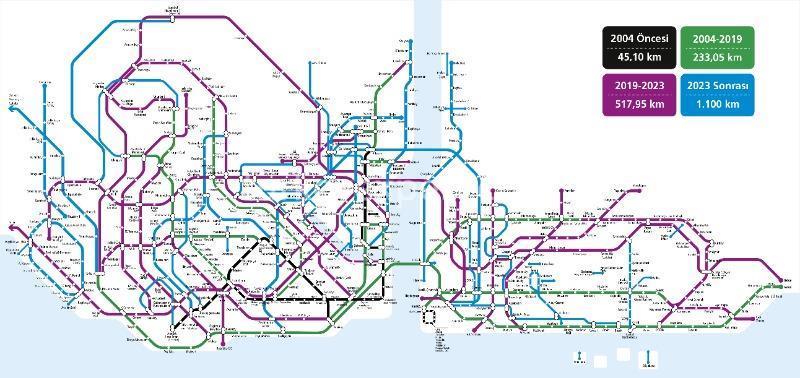 6. Find your countrymen in a multinational megacity
Due to the high migration rate, Istanbul is a global megacity. Istanbul can be a perfect choice for those who prefer to buy a property in a place where their countrymen live. It is good to note that if you're planning to relocate to Istanbul, we can tell you that you will not feel homesick.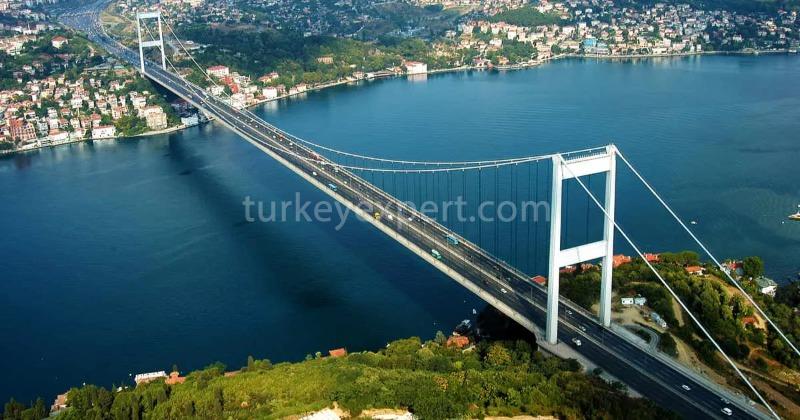 7. Pleasant climate
Istanbul offers plenty of sunny winter days, and summers are not too hot, over Istanbul offers a pleasant climate.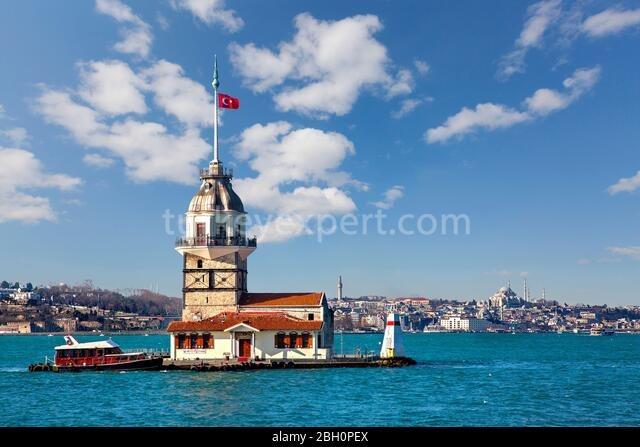 8. Fast-growing economy
Istanbul has the strongest economy in Turkey. With its rapidly developing financial and international trading infrastructure, Istanbul is a regional business hub.
The share of Istanbul in Turkey's GDP (gross domestic product) is over 31%, the country`s highest rate. Besides, the unemployment rate in Istanbul is the lowest among other cities in Turkey. These two factors make Istanbul a powerful and fast-growing economy and the best choice for investors to purchase a property in Istanbul.
Published on 2022-09-30
Updated on 2022-10-11