Frequently asked questions about buying property in Turkey, residence and citizenship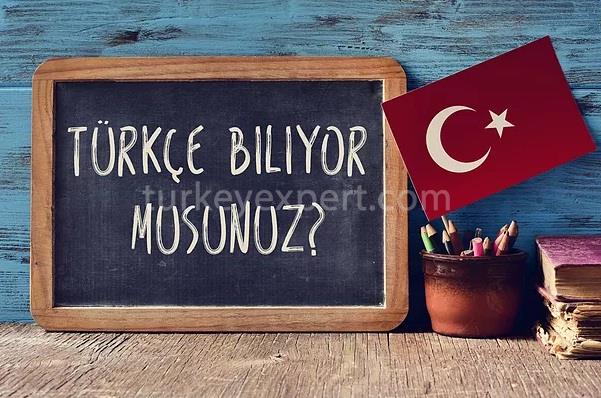 1. Turkish Citizenship

What is the difference between a Turkish Residency and Turkish Citizenship?
Turkish Residency (ikamet belgesi in Turkish) allows you to reside in the country for a certain period. After this time, the residence permit can be renewed if you fulfill some requirements. The residence permit also allows you to enter Turkey without a visa.
Turkish Citizenship, on the other hand, makes it possible to work and vote in the country, just like any Turkish citizen.
How can I obtain Turkish Citizenship?
There are different ways to get Turkish Citizenship. It can be obtained by marrying a Turkish Citizen, working 5 years in a row in Turkey with a valid work permit, investing in Turkey for at least 500.000 USD, purchasing a property with a minimum value of 400.000 USD, providing employment to at least 50 people, or keeping at least 1.000.000 USD in a Turkish bank for three years.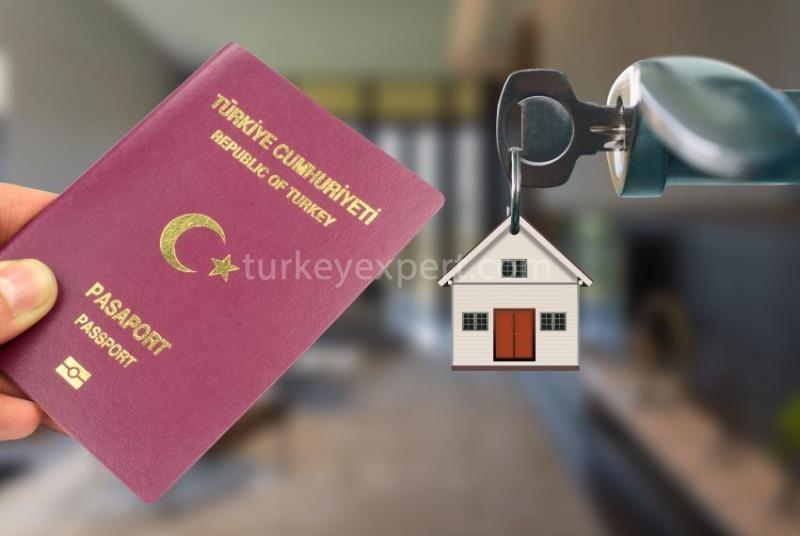 Do I need to know Turkish to be eligible for Turkish Citizenship?
No, Turkish language knowledge is not necessary to be eligible to get Turkish Citizenship.
What type of property do I need to buy for Turkish Citizenship?
You can purchase a single or a few properties for up to at least 400.000 USD. The properties must have title deeds (Tapu), and the declared value in the Tapu is also not less than 400.000 USD.
How long does the procedure for Turkish Citizenship take?
When the property's title deed (Tapu) is transferred to your name, you can apply for Turkish Citizenship. You can get Citizenship within 30, at the latest within 60 days.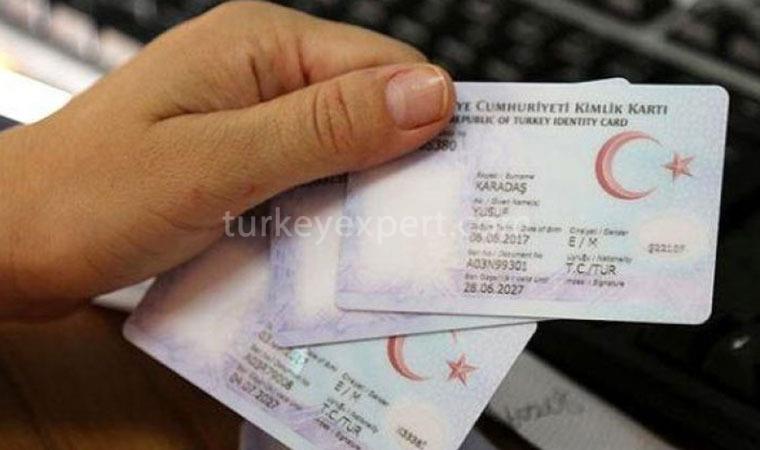 Are children older than 18 eligible for a Turkish passport when their parents buy a property?
According to the law, purchasing a property of at least 400.000 USD makes the whole family, consisting of husband, wife, and kids under 18, eligible to get a Turkish passport.
For each child older than 18, another 400.000 USD is needed.
Are my parents eligible for Turkish Citizenship if I buy a property?
According to the law, only legal spouses and children under 18 are eligible to get Turkish Citizenship.
Is it possible to receive Turkish Citizenship with installment purchase of properties?
No, the total amount should be paid off if you plan to apply for Turkish Citizenship by purchasing a property. Besides, the total time frame for finances to arrive in Turkey and be delivered to the seller should not exceed 6 months.
How many citizenships does each property offer?
Each property with a minimum value of 400.000 USD is suitable for the Citizenship of only one family (including the parents and children under 18 years old). However, from one sale, multiple facilities can receive Turkish Citizenship. For instance, if the property's value is 800.000 USD, 2 different families can apply for Turkish Citizenship as it is twice the amount required for Citizenship.
Please click here to read about Turkish Citizenship and view our suitable properties.
2. Turkish Residency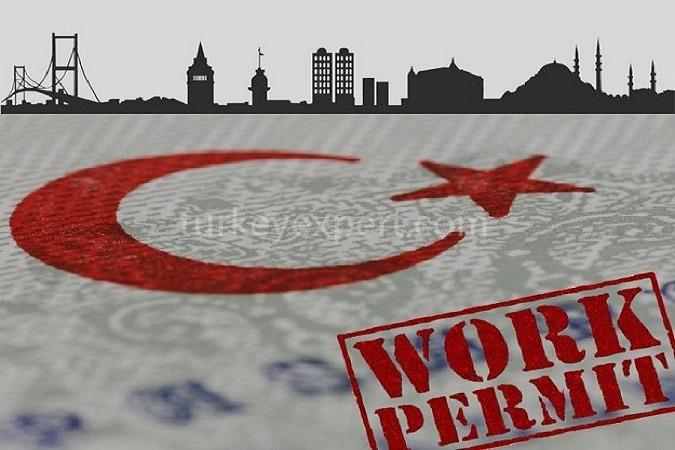 List of restricted districts for Residence Permit in Turkey
As of June 2022, there're restrictions on new residency permit applicants in certain neighborhoods. You can click here to read more about the restricted areas of Turkey for new residence permit applications.
How can I get a Turkish residency?
There are different ways to get a residence permit in Turkey. It can be done by renting a house, buying a property, studying in Turkey, or getting a work permit (çalışma izni).
How much do I need monthly to apply for the Turkish residency permit?
One of the documents needed when applying for the residence permit is a statement of sufficient funds covering the stay. The amount needed is at least 500 USD per month for 1 person, and in the case of a family, this amount would need to be higher.
Can my residency permit be renewed every year?
Yes, as an owner of a property in Turkey, you can renew your residence permit every year.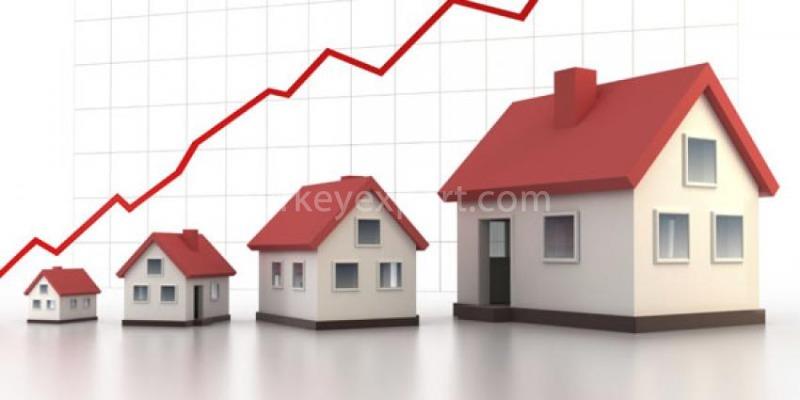 Can I work with my residence permit?
The residence permit doesn't automatically come with a work permit. The work permit has to be applied for separately, and a residence permit of at least 6 months is required if you apply for the work permit in Turkey.
Can I stay in Turkey with a tourist visa?
You can stay in Turkey with a tourist visa for up to 90 days in 180 days. If you plan to stay longer, you must apply for a short-term residence permit.
What are the different types of residence permits?
There are 6 types of residence permits. These are short-term residence permits, family residence permits, student residence permits, long-term residence permits, humanitarian residence permits, and resident permits for victims of human trafficking.
What is a Kimlik card?
Kimlik is a Turkish identity card that is either temporary or permanent. Foreigners who move to Turkey will get their kimlik when they apply for a residency permit in Turkey. The temporary kimlik has an expiry date and is given to those who apply for short-term Residency. Those, who invest in Turkey and get Turkish Citizenship, will receive a permanent kimlik card.
For how long is the short-term Residency (the tourist residency)?
The short-term tourist residency is given for 1 year if you are in Turkey to study, research, medical treatment, or touristic purposes. After the expiry date, you must apply for another residency type, as a residence permit gained by the above conditions can not be renewed.
It is important to note that the residency permit gained by renting a house can not be renewed for more than one year.
However, the residency permit gained by purchasing a property that costs less than 400.000 USD can be obtained for two years. This type of residency permit can be renewed yearly.
Can I work in Turkey with a short-term residency permit (tourist residency)?
With the short-term Residency, you are not allowed to work in Turkey. After staying in the country for 6 months, you can apply for a work permit separately.
3. Buying property in Turkey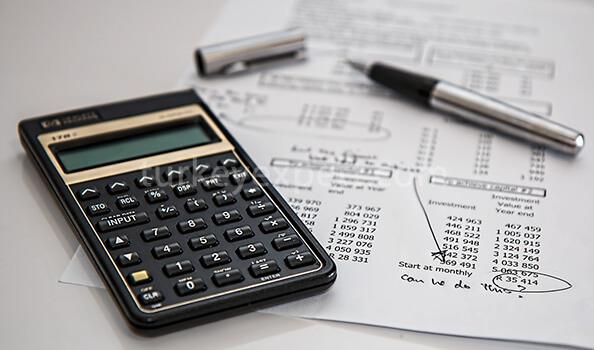 Where to buy Turkish properties from?
Although you can buy a property directly from the owner or the construction company, we recommend you go through the purchasing process with a qualified real estate consultant. This will omit the obstacles such as language or legal issues about the property. Besides, an estate agent will assist you in comparing and finding the most suitable project for you.
Is Turkish property cheap?
Different factors affect the price of a property, such as location, facilities, property type, age, etc. Therefore, it can not be stated that Turkish property is cheap or expensive. But it is possible to say that there is sufficient property for low, middle, and high budgets.
Can I rent out my property in turkey?
Yes, one of the most popular investments among our customers is purchasing a property and renting it out. The property can be either a shop or a house to live in. We also have some apartments for sale with a rental guarantee.
Which neighborhood (or city) is the best to buy properties in Turkey?
Turkey is a culturally rich and beautiful country, and each city has its history and tradition. But from an investment perspective, big industrial cities like Istanbul and Izmir and tourist cities like Kusadasi, Bodrum, Antalya, and Alanya have greater investment opportunities.
What factors affect Turkish property prices?
Different factors, such as the city, the neighborhood, the property's age, the type, facilities, accessibility, and finishing standards, affect the property prices.
Can I buy a property in Turkey in installments?
Yes! It is a common practice for many building companies to offer interest-free or low-interest payment plans to Turkish and foreign buyers. You can put down a down payment for most under-construction projects and pay the rest in monthly installments according to the construction payment plan.
What are the other expenses of buying a property in Turkey?
Besides its initial cost (asking price), additional costs must be considered when buying a property. There is a 4% title deed fee which is normally paid half by the buyer and half by the owner. There is also a 1% VAT fee and an Appraisal Report that varies between 1000 to 2500 TL.
Please click here for more details about property purchase costs in Turkey.
How is property tax calculated in Turkey?
The property is calculated based on the location and the property type. In this table, the annual tax for each property type is mentioned: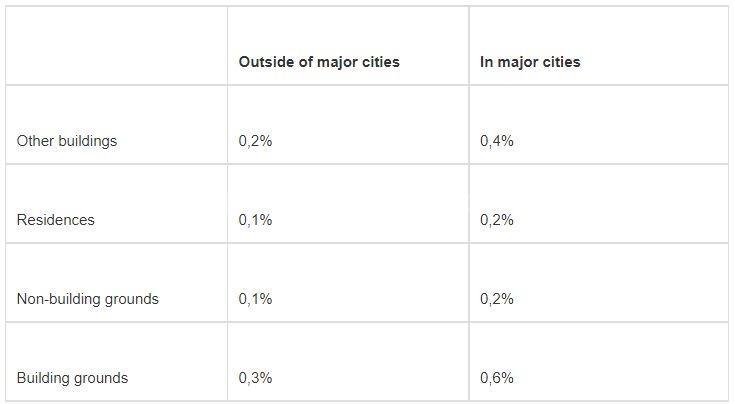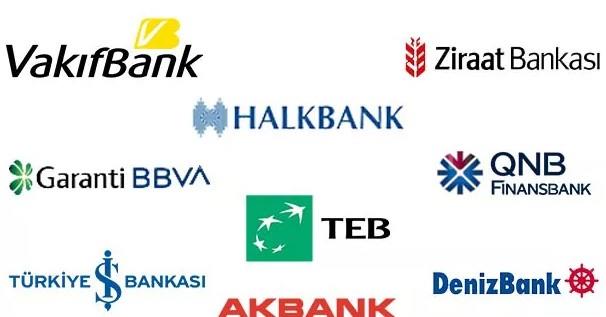 What is the best bank in Turkey for foreigners?
Foreigners in Turkey can open a bank account in almost any bank, such as Vakifbank, Isbank, and Ziraat Bank. It should be noted that for Ziraat Bank, you would only need your passport and TAX number to open your bank account. For Vakif and Isbank, residency and utility bills are required.
Here you can read more about the Turkish banks
How can I work in Turkey?
Suppose you are hired as an employee by a Turkish company. In that case, the company will arrange your work permit while you are abroad or send you the necessary documents for the application by the Turkish consulate in your home country. The work permit would come with a residence permit as well.
If you are going to work as a freelancer or looking for a job while in Turkey, you first need to rent or buy a house in Turkey and apply for a short-term tourist residency. After 6 months, you can apply for a work permit and work legally in Turkey.
Where can I find a job in Turkey?
You can upload your CV or contact employers on Turkish job-seeking websites such as www.yenibiris.com, www.kariyer.net, www.xing.com, or international platforms such as www.Linkedin.com, www.glassdoor.com, www.indeed.com.
Usually, a general rule requires that the job seeker is in Turkey and has a valid short-term tourist visa. This means that the kimlik is necessary to work in Turkey.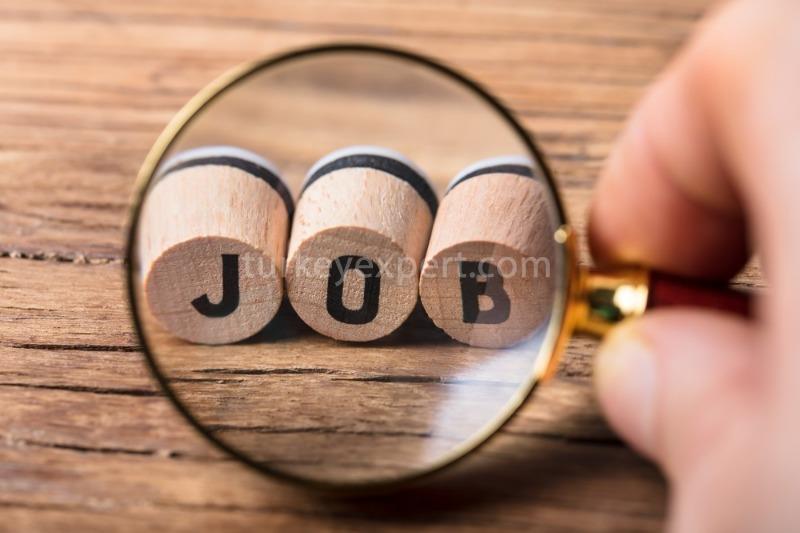 When do the shops open and close in Turkey?
Nowadays (as of 2021), after the Covid-19 lockdown has been lifted in Turkey, all shops and malls are open from 10 am to 10 pm. However, some local shops on Istiklal street are open even until midnight.
What are the work hours of Banks in Turkey?
The working hours for all banks in Turkey are from 9:00 to 17:00. There is a one-hour lunch break between 12:30 to 13:30.
Can I open a bank account with an Iranian passport?
With an Iranian passport, you can open a bank account in Ziraat bank. Although recently there have been some restrictions, our agents in Turkey Expert will assist you in opening your bank account without any difficulties.
How much do I need monthly to live in Turkey?
It depends on the individuals, but considering the rental fees, bills, food, and transportation, at least 3000 TL is needed for one person.
5. How can Turkey Expert help you?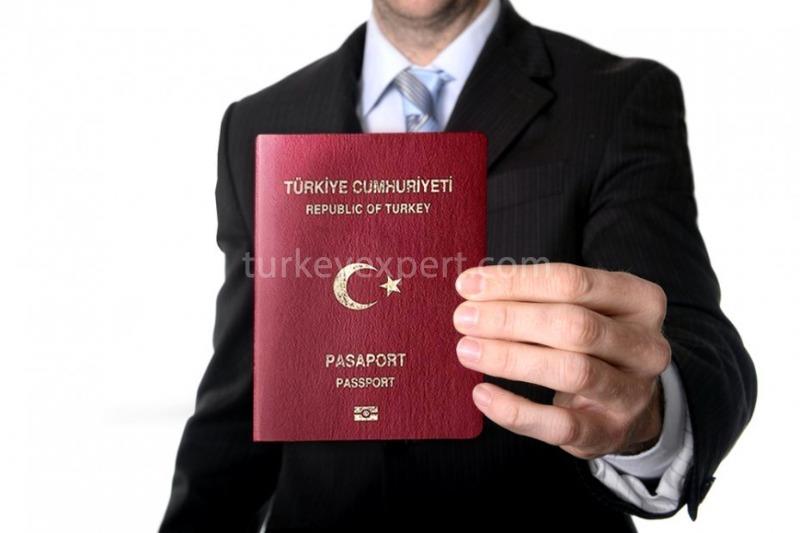 What are the after-sales services of Turkey Expert?
Turkey Expert will be by your side from the beginning till the end. With our team of experts, we'll assist you in finding the most suitable property fitting your requirements. Our experienced legal team will assist you during purchasing, title deed registration, and residency or citizenship requests.
How experienced is Turkey Expert?
Turkey Expert has been active in the real estate market in Turkey for more than two decades with so many happy clients and client testimonials. With this long-term experience in the Turkish real estate market, we are an enthusiastic and dedicated team of professionals looking forward to assisting you every step of your search for the right property in Turkey.
Are the properties on your website (www.turkeyexpert.com) up to date?
We do our best to keep our site up to date, but the market is quite dynamic, and sometimes there're gaps between the property sale and information flow to our web team to update the availability data. So it's hard to avoid some small incidents; however, we focus on this topic with our dedicated team to keep all price and availability data up to date.
In which cities does Turkey Expert offer projects?
We offer the best projects and properties in the most popular cities of Turkey, such as Istanbul, Izmir, Kusadasi, Bodrum, Antalya, Alanya, and Bursa.
What services does Turkey Expert offer to the customers?
Before you visit Turkey, we would be happy to discuss your requirements. Depending on your situation, we recommend the best suitable areas to invest in. From arranging your accommodation to signing the contracts, opening a bank account, getting the title deed, and applying for Residency or Citizenship, our experienced staff will be at your side at each step of the purchase.
If the customer is not in Turkey, we arrange online viewing presentations, introduce a lawyer to them to act on their behalf, and apply for Residency or Citizenship on behalf of the customer.
Published on 2021-10-05
Updated on 2022-09-06