Turkey records the highest increase in housing prices during 2021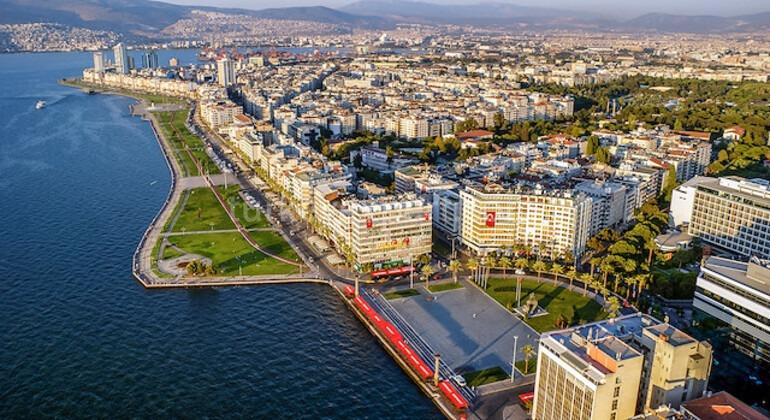 The 1st Quarter Global Residential Cities Index Research Across 150 Cities Worldwide
United Kingdom-based real estate consultancy company Knight Frank, founded in 1896, has published one of their recent independent research reports on the Global Residential Cities Index. They performed research on 150 cities worldwide. Guess what? Turkey's major cities, such as Izmir and Istanbul, lead in the top 4.
The housing prices are increasing in Izmir and in Istanbul!
The prices of the properties are always changing. According to Knight Frank's research, Izmir has shown a major change for the past 12 months, leading the city to the 1st spot with its 33.9% value gain while Ankara keeps the 2nd spot with 30.3%, followed by New Zealand's Wellington with 30.1%. And the 4th place was kept by Istanbul with 28.8%.
Compared to the global housing index rates of March 2021, housing prices have increased by an average of 7.4%; however, the prices have fallen in Dubai the most by 4.4%.
How is the Situation in the USA?
According to Knight Frank's report, Boston comes 1st in the US with 14.8%, which Washington follows with 12.2%. Los Angeles has recorded a 13.4 % increase, whereas New York kept itself at 12.3%. When we look at Miami, it records 12.2% and is followed by San Francisco with 12.1%.
Now that we have seen the global index increase rates in Turkey, how are Europe's metropolitans/capitals?
Paris has an increase of about 6.3% whereas Berlin records 5.9%. Meanwhile, London has a lower increase rate than Berlin and Paris, recording 3.9%, which is still higher than Lisbon, 3.8%, and Madrid, which has a 1.5% increase in housing prices.
On the one hand, Moscow has a better increase rate than most European capitals, recording 22.4%; St. Petersburg comes to the scene with 22.1%. On the other hand, the Asian real estate market also has significant results in this first quarter, with Seoul, for instance, recording a 26.1% increase in housing prices.
Compared to this independent research, Turkey records the highest increase in housing prices with 32%, followed by New Zealand with 22.1%, and Luxembourg appears to increase 16.6%.
Unavoidably, it is an acknowledged fact worldwide that the Covid-19 pandemic has had an important effect on almost every country's economics. However, to our surprise, the real estate market has boomed a lot regardless of the pandemic. According to the Knight Frank research, some countries such as New Zealand, Canada, China, South Korea, and Ireland have enacted regulations to suppress their housing prices in the first half of 2021.
We are looking forward to the second quarter (Q2)'s results!
Published on 2021-08-26
Updated on 2021-09-02