Antalya Muratpasa, the central district for buying property in Antalya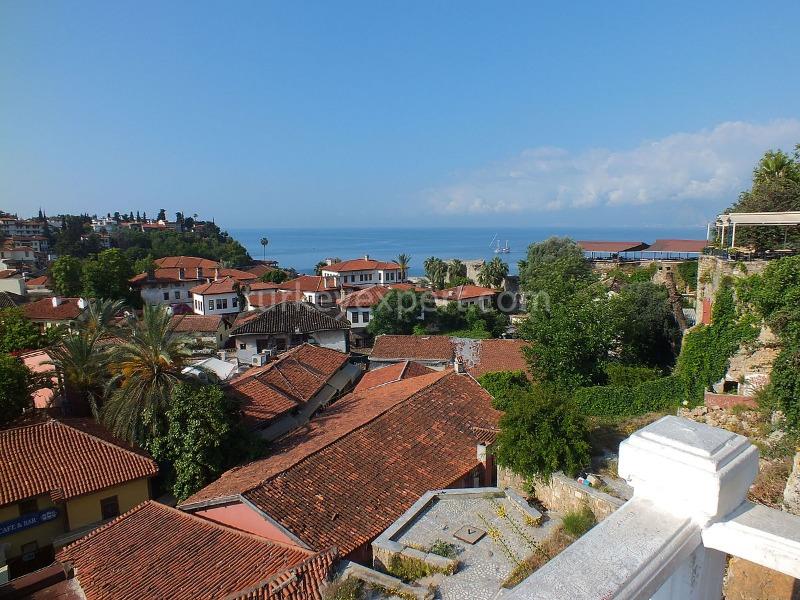 Muratpasa is one of the most populated districts of Antalya, with a coastline of 20 km along The Mediterranean Sea.
It is a borough with so many must-visit landmarks attracting local and foreign visitors thanks to its proximity to the sea, city center, and other central districts. From the Duden Waterfall to the Selcuk structures, it has a lot of must-see landmarks worth visiting.
When you are in the area, don't hesitate to visit the Reverse House built on an area of approximately 300 sqm within the borders of the Guzeloba neighborhood. It is placed at an inverted angle of nearly 25 degrees to the ground. Decorated and designed like a real house.
Located in MuratpasaThree gates are another must-see monument. Built-in 150 A.D. and given as a gift to the Roman emperor Hadrian during his visit to Antalya, Historical Hadrian's Gate is also known as the Three Gates due to its three entrances.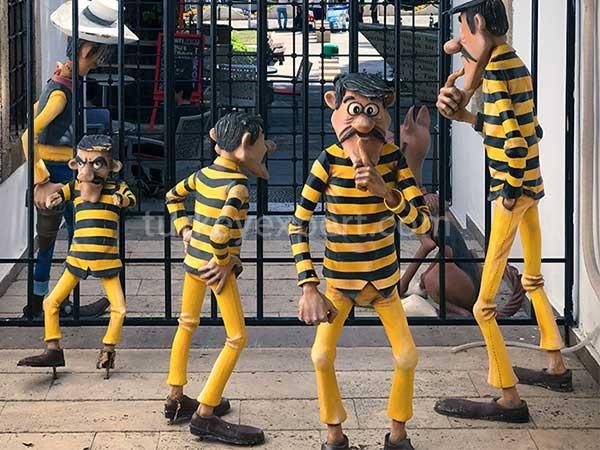 Whether you are visiting with your little ones, family, or yourself, Antalya Toy Museum is a must-see place. Exhibiting toy samples from the 1860s of Anatolian culture, the toy museum has nearly 3,000 toys. Toy Museum is Turkey's 2nd largest toy museum.
Who wouldn't want to see the Sandland (Antalya Sand Sculpture Museum)? It is another stopover dedicated to the open-air museum concept in the Guzeloba neighborhood of Muratpasa.
Founded in 1922 and located within the Bahcelievler area of Muratpasa, Antalya (Archeology) Museum exhibits valuable artifacts from the Hellenistic, Roman, Byzantine, and Turkish periods.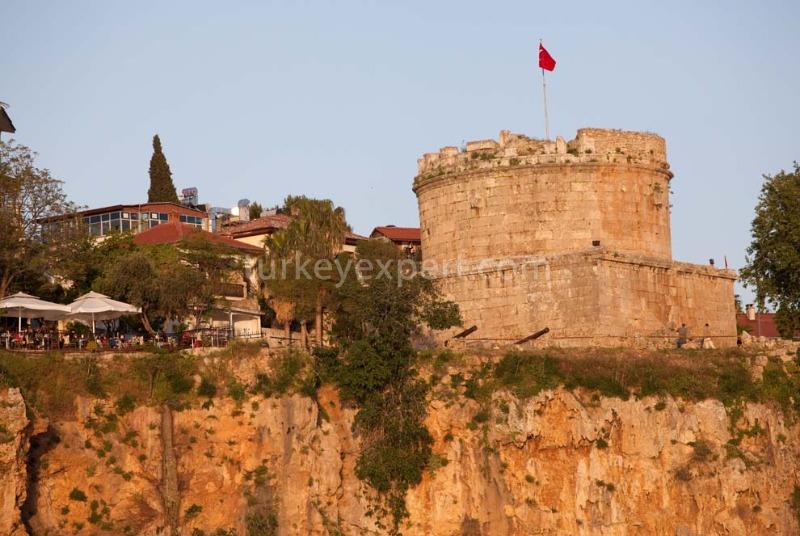 Historical Hidirlik Tower is another historical monument that survived from the Roman period after Hadrian's Gate. Hidirlik Tower, built in the 2nd century AD, is located within the Kilincarslan of Muratpasa.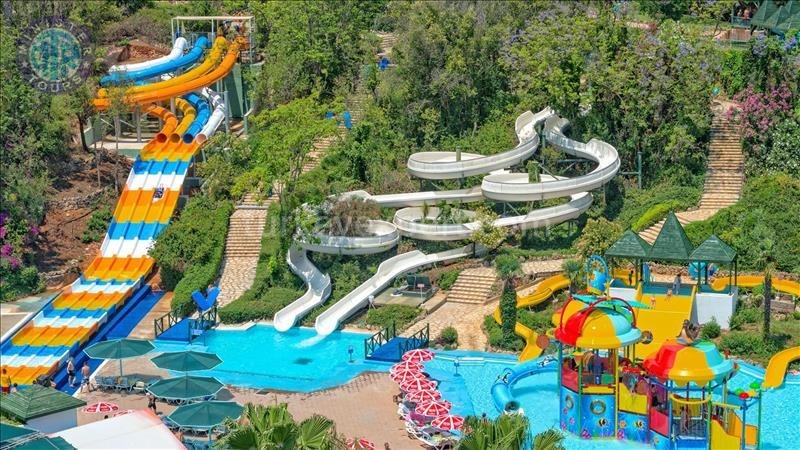 Aqualand & Dolphinland is a dream come true spot! Located within the Meltem area of Muratpasa, it is a pleasant theme park with various large water slides and other water attractions that offer much fun activities not to miss.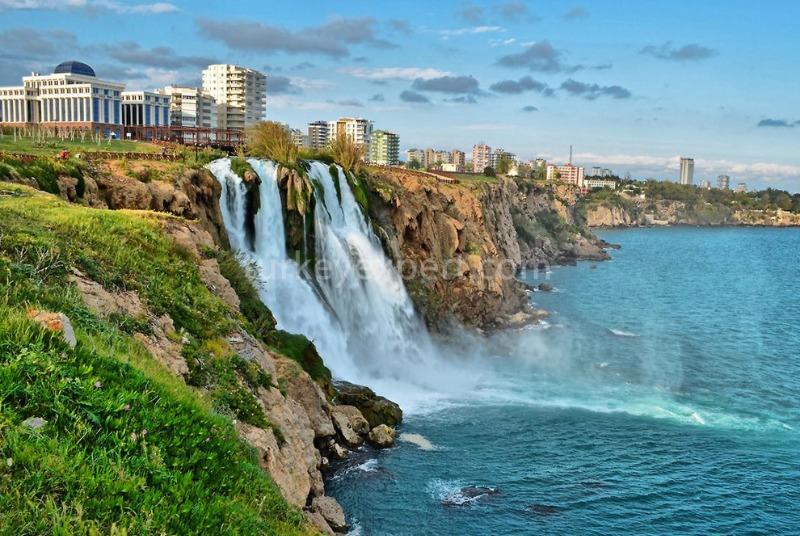 40m Lower Duden Waterfall enclosed within Lara Duden Park is one of Antalya's natural beauty symbols, which stands out as a unique place with a waterfall next to the seashore blended with amazing greenery and wooded areas the splendor of the Mediterranean. It is one of the first spots to be preferred for those looking for natural beauty.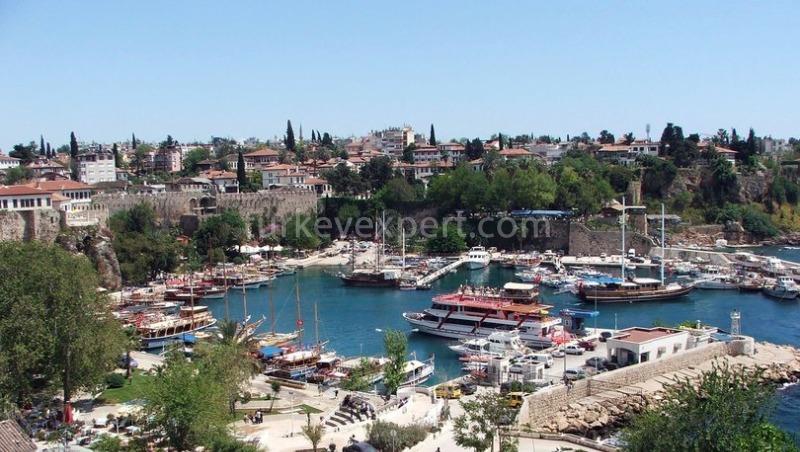 Kaleici Marina Boat Park was a small fishing town in the 4th century BC. Today, it has a natural and sheltered settlement area of approximately 200 m in diameter, and it is worth visiting.
Antalya real estate
Published on 2021-08-03
Updated on 2021-08-05