Property prices are moderate in Maltepe compared to its neighboring districts such as Kadiköy. It has a great combination of a family-friendly environment, and an entertainment life environment as well.
Click here to read more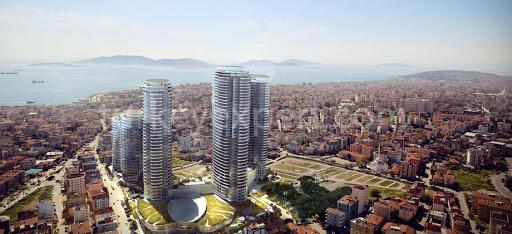 Located in the Asian part neighboring Kadiköy, Ataşehir, Sultanbeyli, and Kartal make Maltepe in the middle of the Anatolian part of Istanbul. Its name means the hills of gold or money.
What makes Maltepe a fine location for buying a property in Istanbul?
It has moderate prices compared to its neighboring districts such as Kadiköy.
It has a great combination of a family-friendly environment and an entertainment life environment as well.
It has one of the best coasts in Istanbul with beautiful parks, restaurants, cafes, sports fields, children's playgrounds, and walking paths.
Many residential projects have been constructed recently and have high building standards and unique structures.
It is the home of many universities such as Okan university Maltepe campus, Maltepe University, Marmara University, Üsküdar University, Istanbul Ticaret University, Yeditepe University, and Acibadem University.
It has many public and private medical centers and hospitals.
It has various public transportation means such as buses, minibusses, dolmus, railway, Marmaray, and the underline metro line M4.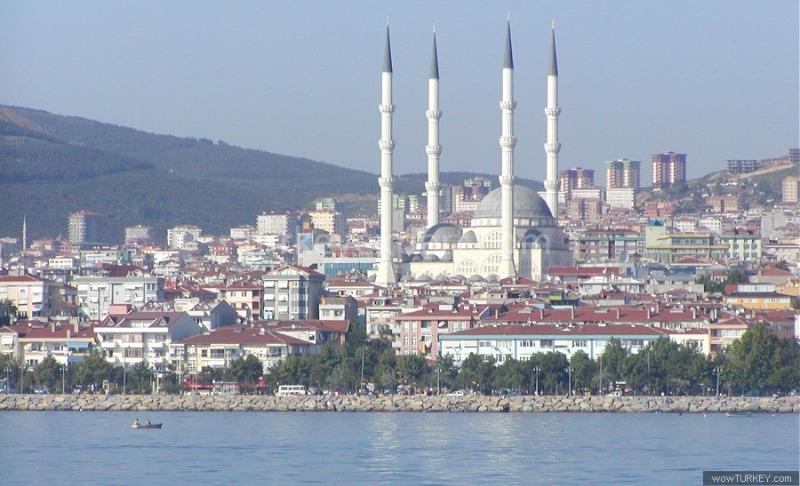 A Glance at Maltepe History
Surprisingly to many, though, Maltepe was a famous district throughout its history; it was known as Bryas after the Bryas palace. This palace was built by a Byzantine emperor Theophilos in an Arabic architectural style. Unfortunately, right now, we have only the ruins of the palace and, it is believed to be located in Kucukyali.
During the Ottoman period, Maltepe was considered the second stop of the Ottoman army after Üsküdar. It is also believed that the conqueror of Constantine, Faith Sultan Mehmet, has passed away in Maltepe while marching from Üsküdar to Gebze.
Before the 1970s, Maltepe had one of the best beaches in Istanbul, known as Sureyya beach after Sureyyapasa, which contributed to the area.
There are many monuments places in Maltepe as below: (unfortunately many of them were destroyed or demolished)
- Temple of Virgins
- Basibuyuk Sureyyapasa mosque
- Bescesmeler
- Kucukyali archeology park
- Basibuyuk Daver Baba Tekkesi
- Feyzulla Efendi fountain
- Feyzullah Mosque and Turkish Bath
- Sureyye beach
- Remzi Pasa mansion (demolished)
- Fenerli Kosk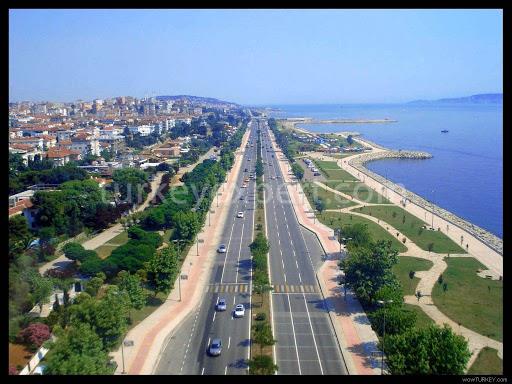 Maltepe Today
Maltepe today can be divided by two districts, a coastal area below the E5 road, and a more suburb and over hills area above E5. Maltepe has 18 neighbourhoods such as Bağlarbaşı, Feyzullah, Cevizli Yalı, Başıbüyük, Büyükbakkalköy, Zümrütevler, Girne, Esenkent, Altayçeşme, Gülensu, Gülsuyu, Küçükyalı, Altıntepe, Aydınevler, Çınar, Fındıklı, İdealtepe.


The prices of properties for sale in Maltepe in the suburb area above E5 are considered reasonable and cheaper than the Maltepe apartments for sale in the coastal area because these areas are still under development. However, these neighborhoods are very friendly and comfortable to live in and buy a house in Maltepe, Istanbul.


Also, although most of its real estate for sale is of low height buildings of 4, or 5 floors, especially in Zümrütevler, residents can still enjoy amazing views of the district alongside the Marmara Sea. That is because it is located on high lands.


As for the coastal area of Maltepe, it is one of the preferable areas to live in Asia, after Kadiköy. Its Maltepe properties for sale features are more modern, classy, and highly developed than the suburb areas of Maltepe.
Besides, being located close to the sea adds a lot to the district. Maltepe coast is one of the most breathtaking coasts in Istanbul, with a spectacular view of the Islands.
Properties for sale in Istanbul Maltepe
Ready
48 months installments
Located in a strategic area on the Anatolian side of Istanbul, with easy access to various public transportation, these apartments offer full sea views.

Delivery on Dec 2025
36 months installments
The upscale residential compound in the Asian side of Istanbul offers charming apartments with sea views, shops, and full facilities.

New residential project in Maltepe with different floor plans and beautiful city, sea, and Islands view for sale.

Luxurious apartments for sale in residential towers in Kartal, in the Anatolian side of Istanbul, with amazing views.

Delivery on Dec 2023
12 months installments
10 % Discount
The complex accommodates 3 stores and 692 residential units spread out over 2 blocks and hosts multiple recreational facilities.

Delivery on May 2023
12 months installments
These serviced offices in Istanbul are located in Maltepe only 300 meters from the metro and 20 minutes from the international airport.

Delivery on Jun 2023
12 months installments
This new project is located in Maltepe and offers its residents a variety of social facilities.

This high-rise residential complex is advantageously located near the renowned Bagdat Avenue, walking distance to the metro station, and is 15 minutes to the airport.

Different types of apartments close to the metro, Marmaray, and the coast in Maltepe

Don't miss out!
We're adding new properties continuously.
We'd like to keep you posted.
Five adjacent shops are rented by File Market for sale in Maltepe, Istanbul.

Bagdad Street is one of the most popular streets on the Asian side of Istanbul, the project offers excellent capital gain potential

Ready
48 months installments
7 % Discount
Apartments for sale on a large residential compound located on the Anatolian Istanbul