Pendik is a district on the Anatolian side of Istanbul, neighboring Tuzla, Sile, Cekmekoy, Sancaktepe, Sultanbeyli, Kartal, and Gebze with a coast along the Marmara Sea.
Click here to read more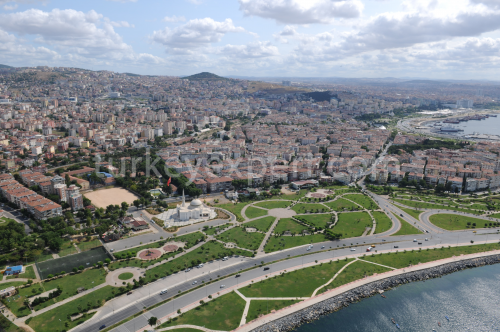 There are plenty of must-visit spots in Pendik. For instance, Viaport AVM, located in the Yenisehir area, is one of the oldest and most sought-after shopping centers in the neighborhood with an amusement park. Pendik Bazaar is the right choice and is located on Nisan Street if you like the smaller shopping concept. It is a great spot to mingle with the locals and find almost everything you are looking for, from clothing to shoes, accessories, jewelry, coffee to desserts, and souvenirs.
---
Pendik is adorned with mesmerizing pine trees, beautiful flowers with scents, and the picturesque view of the Marmara Sea, Yalova, and the Prince's Islands. It has a natural environment famous for its picnic corners, pavilions, playgrounds, and sightseeing areas, with its social and recreation facilities managed by the Istanbul Metropolitan Municipality. The following transit lines have routes near Gozdagi Tepesi; buses of 132G, 132P, E-10, KM25, Marmaray, and M-4 metro line.
---
Who doesn't like Pendik Marina? Although it is mainly used by yacht and boat owners along the gorgeous sea, you can still explore the area like a local. Marinturk AVM, located on the coastal road, is one of the newest and largest shopping centers in the Pendik district, offering bowling and playgrounds. If you want to visit the indoors of some historic mansions, the Sultan Mansion, a.k.a. Aynalik Konak, is the spot famous for its 19th-century architectural features. Spare your energy and time for the last but not the least; the gorgeous Aydos Hill, at an altitude of 531-meters, is the highest peak of Istanbul, with hiking trails, picnic areas, and children's playgrounds. The distance between Pendik town center and the hill is approximately 10 km. The hot springs in Tuzla have spiritual and physical healing; its water is presumed to be healing many diseases. It is approximately 6 km from Pendik's city center. Isn't it so cool to get into it and relax after a long day?
Properties for sale in Istanbul Pendik