6 Top Locations to Buy Property in Turkey

Travel, commerce, and technology turned the world into a global village. Investment trends across the globe underwent rapid changes in recent years. Investing in overseas real estate is now the new normal.

The number of investors sliding towards investing in overseas real estate is increasing every year. A dissection of this phenomenon brings out many interesting facts:
Investors always look for a diverse portfolio; investing in real estate eases this pretty well.
Investing in foreign real estate often helps in the waiving off of the tax.
Rental income would help cover the mortgage and benefits as a source of income in the long run.
By investing in different countries, the impact of the fall or rise of a particular country's economy can be minimized.
Investing in foreign real estate can bring rental income and serve as a solid property for future generations.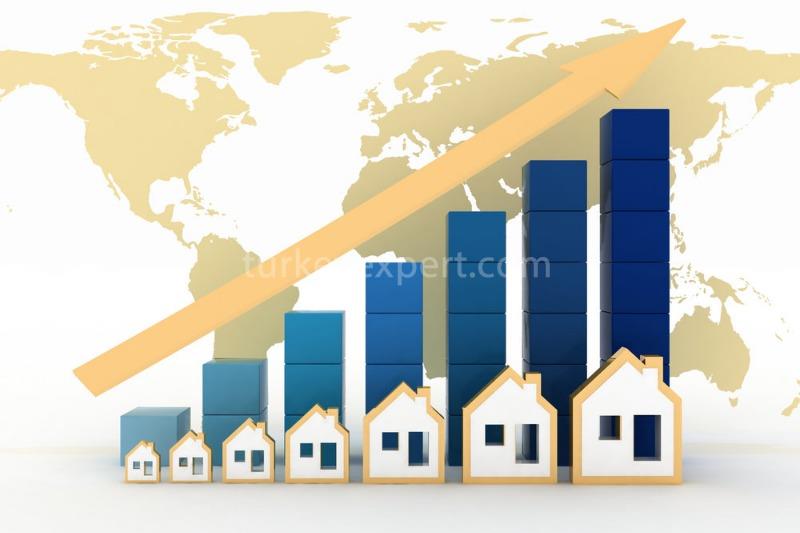 Choosing a country for foreign real estate investment
Many countries now have relaxed their restrictions on foreign investment in real estate. This is such a welcoming trend for enthusiastic investors.
A question that arises here is: Which country should you choose to invest your hard-earned money?
While the answer may not be that simple, various factors need to be accounted for before making the final decision.
The growth of the economy of the country
The reason why you want to invest overseas
The projected future value of the property
Benefits that you are obtaining by investing in the country
Exchange rate of the currency
The country's potential for offering promising returns
Your affordability and budget
The type of property you are looking for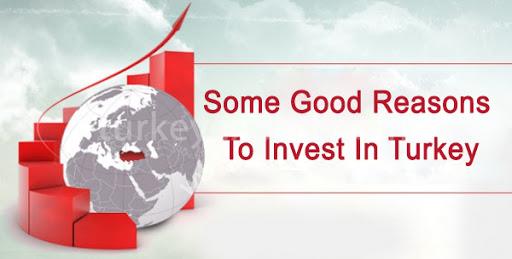 Investing in Turkey's real estate
Turkey is one of the countries that allows foreigners to invest in its real estate. It is one of the fewest countries that offer a pleasant environment to live in, along with various other benefits for foreign investors.
The country has advanced so well in its construction technology, infrastructure, educational and medical facilities in the recent past. The ambiance, culture, cuisine, growing urban population, and job opportunities are all adding to this coastal country's glamor.
One of the top countries for real estate investment
According to Global reports, Turkey ranks 14th among the best countries for real estate investment. Besides, it scores in the global tourist footprint, too, with always ranking among the top ten countries that are most visited. The country offers world-class infrastructure and the cost of living is only a fraction necessary for the erstwhile major European countries.
Turkish citizenship by real estate investment
Turkey's Golden Visa policy is also another main attraction for foreigners. Any foreign physical person who invests in Turkey's real estate for a minimum of USD250,000 is eligible for Turkish citizenship. The value and recognition of a Turkish visa are globally renowned, and any wise investor would never want to lose such benefits. You can read here more about
Turkish Citizenship
.
Alluring Exchange Rate
Turkish Lira
, currently, offers the best exchange rate with most global currencies. It means you get the dream property at the fullest value and the most affordable market rates you would ever imagine.
Diverse and attractive options
Turkey's real estate is vast and immersive. Ranging from seaside villas to quiet and serene four-bedroom luxury apartments, Turkey's real estate spoils you for choice.
Affordable and budget-friendly
When compared to other European countries, the real estate prices in Turkey are attractive. No wonder the country witnessed 45,483 sales of residential property to foreigners in 2019 alone.
Simplified process
Besides, real estate purchase and ownership are more straightforward in Turkey compared to most other European countries. Thus, Turkey can overwhelm you with reasons why you should invest in its real estate. You'd like to read more about
buying a property in Turkey
?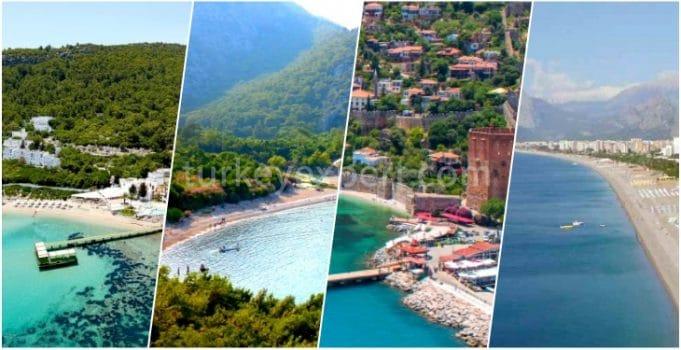 Deciding on location in Turkey
That said, Turkey is a huge country with many attractive places that are developed in terms of real estate, infrastructure, business opportunities, and offering a lifestyle of their own.
Thus, an innate confusion that would arise here is: Which is the best city in Turkey to purchase a property?
As you move along, this would become clear. Below is a comparison of six top locations to buy property in Turkey, which would help you decide.
Move on to know more:
Top locations in Turkey
Expert analysis and market trends suggest the following six top locations in Turkey for real estate investment:
Istanbul
Kusadasi
Bodrum
Antalya
Alanya

Bursa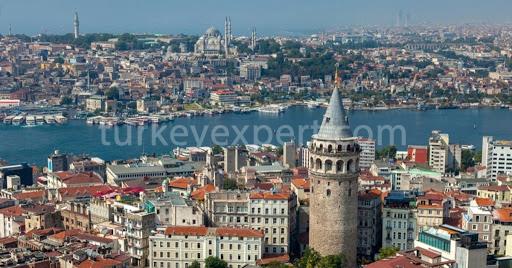 The very mention of Turkey may strike the name Istanbul. Though not being the capital city of the country, the city of Istanbul always basks in the limelight.
Why? The reasons are obvious.
The city is the largest in the country, accommodating the largest percentage of the working-class in its heart. Besides, Istanbul is the commercial hub and the main tourist spot in Turkey.
Istanbul is so well-connected that more than 55 countries across the globe are just a 4-hour journey from Istanbul. Added to this is the new Third International Airport, the mega attraction to the country and the city of Istanbul, making travel more convenient.
Istanbul is the principal seaport of Turkey. The enchanting views of the sea of Marmara are a sight to die for. The promenades are always full of life and offer the liveliest experience for anyone who dreams of owning a lavish seaside villa.
The culture of Istanbul owns its charisma. The royalty of the Byzantium era and the dazzling glow of the modern times together impart a distinct beauty to Istanbul. The city can instantly give a feeling of home for any foreigner. Additionally, the hospitality of people in Istanbul is world-renowned.
Istanbul is racing ahead to be in the top five global cities. The country's 2023 economic policy incorporated all the major attractive options that would turn Istanbul the most desirable city no sooner.
Another major attraction of Istanbul, when compared to the other global counterparts, is its affordability. For instance, according to Numbeo, prices per square meter in London range from 677% to 862% higher than Istanbul.
For those who love nightlife and modern amenities, Istanbul tops the list of the Turkey cities. The localities like Kucukcekmece and Beylikduzu are full of nightlife, at the same time offer the most secure places to live in. It is also to be noted that Turkey is one of the few countries that foreigners can live securely.
With the highest percentage of the working population, drawing millions of tourists every year, being a commercial and educational hub, a
property in Istanbul
assures rental income irrespective of the property type. Besides, the liquidity potential of real estate is assured and is positively spiking every year.
Bursa ranks next to Istanbul in its economic growth and affluent class population. The city has always been trending in the number of sales in property to foreigners, especially in the lavish houses and villas range.
For those who love the elite class lifestyle, Bursa beats all other locations in Turkey. Another major attraction of Bursa is its accessibility. Ferry, flight, or road – the choice is yours to enjoy your travel to Bursa. Bursa has always been the top choice for Arabic cultures considering its location, and culture.
In case you are looking for property investment in Turkey for rental income, Bursa never disappoints you. Bursa also has many international travel destinations in its proximity. Fethiye, Bodrum, and Antalya are all easily reachable from Bursa.
Being located at the Uludag mountain, Bursa is one of Turkey's renowned skiing locations that draw tourists in millions every year. The sea views and beaches of Mudanya and Yalova are added attractions. The spas and resorts here are a major hit among the tourists to Turkey.

Kusadasi is famous for its tourist landmarks. No trip to Turkey is complete without paying a visit to Kusadasi. Kusadasi is connected to Istanbul by the Izmir airport with a 55-minute flight. This Aegean coast city of Turkey has been drawing global investors' attention for many distinct reasons.
The real estate prices in Kusadasi are lower compared to other regions. The location offers all varieties of
homes and properties
for property buyers, ranging from affordable apartments to luxury condominiums.
The nightlife in Kusadasi beats any other of its western counterparts. Be it for romantic late-night dates, or a safe night outing with friends on the beaches, Kusadasi's nightlife offers plenty of options. With lavish dining and outing, foreigners can never feel as if they miss anything being away from their home country.
The properties in Kusadasi are known for their luxury features. Either you dream of a villa with a private pool and a landscaped garden or a serene and lavish multi-storeyed home, you can find a property with ease in Kusadasi. And the prices are relatively lower compared to other top cities in the world too.
Kusadasi, on its own, offers marvelous sights and ambiance. It has two of the largest theme parks in Turkey. The view of the beaches with their white sand are sights to behold. With the immense travel and tourism potential, a property in Kusadasi promises assured income in the form of a holiday home too.
If you're interested in viewing our properties in Kusadasi: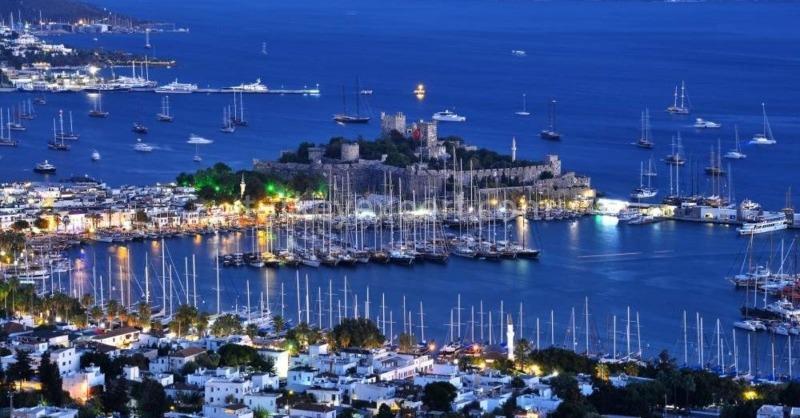 Bodrum
Turkey is distinguished for its perfect mix and match of modern and heritage style of constructions. And Bodrum offers the best of architectural style when it comes to real estate property in Turkey. Many of the ongoing projects in
Bodrum
are incorporating a traditional style of architecture in their construction. And this mixed trend of modern and contemporary architecture styles is now the latest love for foreign buyers.
Bodrum offers a comfortable lifestyle in every essence. Be its weekly markets or well-connected transport facilities, and many options for shopping and sightseeing, Bodrum provides an all in one package for its citizens.
This peninsular location is a tourist hub too. Bodrum is known for sailing and yachting spots and breath-taking resorts. Besides, there are already a significant number of foreign real estate property owners in Bodrum. Bodrum's language and culture put one at ease, and all the locals here speak English very well.

Antalya
Foreigners love on
Antalya
as a dream place to settle is not a new one. Interestingly, this location has always been the most desirable place for foreigners for the past 60 years.
When Turkey government opened the gates for foreigners to invest in real estate, it was Antalya that witnessed the first surge in demand for lavish properties.
Antalya, on its own, is a bustling city. It also has distinct locations that offer a varied ambiance of their style.
The climate of Antalya is comfortable with the sun shining almost 300 or more days in a year. Antalya is also super connected to other cities with its two airports. For those who wish a calm and relaxed lifestyle, Antalya is the best spot.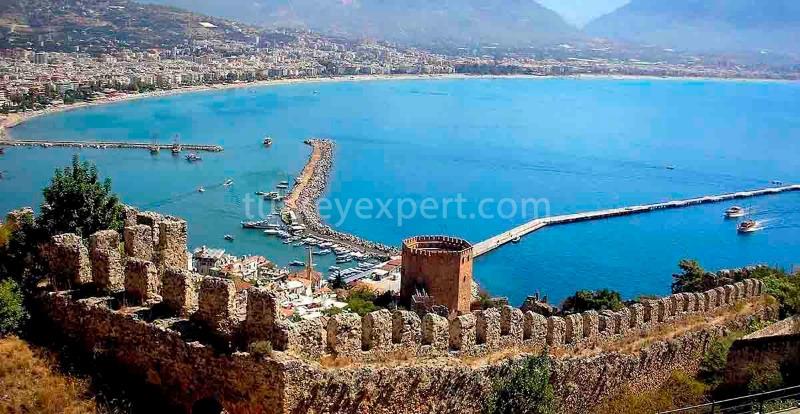 Alanya
After Istanbul, which is known for its diversity of the population, it is
Alanya
that ranks next. The location is a perfect example of a multicultural association. Yes, the location currently is a warm home for people of more than 80 nationalities!
Alanya attracts real estate investors in many aspects. Primarily the prices are affordable. Next, the cleanliness and the ambiance of the location are worth experiencing.
The climate of this beachside city is pleasant. No wonder people of any country can feel at home in this locality.
Another main secret that makes foreigners and ex-pats invest in its real estate is its affordable and pocket-friendly living style. Alanya offers global living experience at a chunk of expenses that would be needed in any other Western or European city.
Final Thoughts
Investing in real estate abroad needs careful consideration of many aspects. This is because we are often strangers to the country and invest with many hopes and keep in mind future generation interests, too. Thus, choosing a location and the type of home should be done after careful consideration.
Turkey can be a haven for foreign property investors. With a positively increasing market and hopeful projections, the country is attracting investors like never before. However, professional real estate expert guidance and legal advice are always suggested before taking any major decision to ensure that the results are always promising.
Published on 2020-08-26
Updated on 2020-10-10