Do I need home insurance in Turkey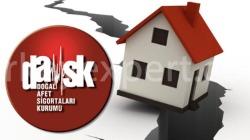 Every owner of a Turkish property needs to get the national earthquake insurance, called DASK.
The DASK will be done before the Tapu transfer to be able to complete the paperwork. It covers a year and is being paid in one payment, and is approximately 2.15 TL per m2. As an example, a newly built apartment of 120 m2 would pay 257 TL annually. When it comes to renewals, there are discounts available.
Home insurance in terms of ensuring the building or the goods against burglary, fire, etc., or liability insurance is not obligatory in Turkey, although it is being recommended. There are several insurance companies and banks that are offering insurance packages.

As part of our after-sales service, we will be happy to assist you if you decide to get your property in Turkey insured.
Published on 2019-11-28
Updated on 2020-08-08