Mortgage for foreigners in Turkey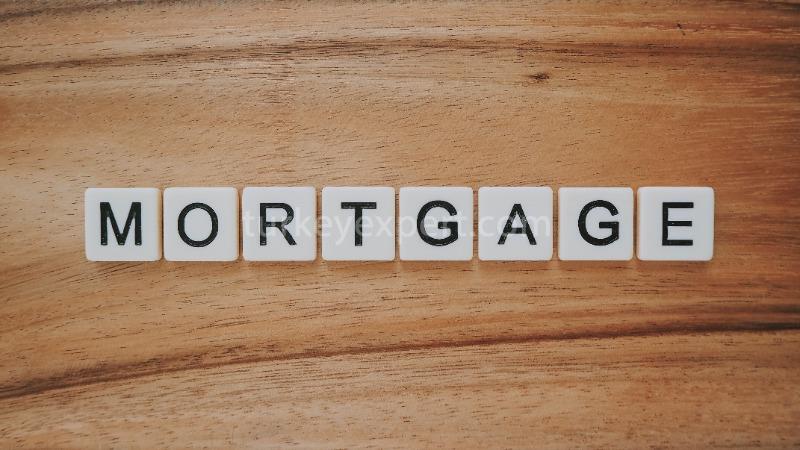 1. Mortgage Definitions
If you are a foreigner and would like to purchase a property in Turkey and don't know how to start or from where to start, you are on the right blog. Here on this page, we will provide you with valuable information and do our best to answer each of the questions you may have in mind.

Definition of mortgage: A mortgage is simply 'a loan' that you can borrow from a bank. The bank, in this case, is the 'mortgage lender' which can help you purchase a property. You need to have a property that you can use to guarantee a loan to get money. Not to mention that you must pay your debt back on time.
Difference between mortgage and housing credit: The only difference between these two is just the interest rates. The housing credit has a constant interest rate, whereas a mortgage has tax advantages by guaranteeing the property to purchase an asset.
Who are the mortgagor and creditor? The mortgagor is the debtor and the property owner, whereas the creditor is the bank, the mortgage lender, and the mortgagee.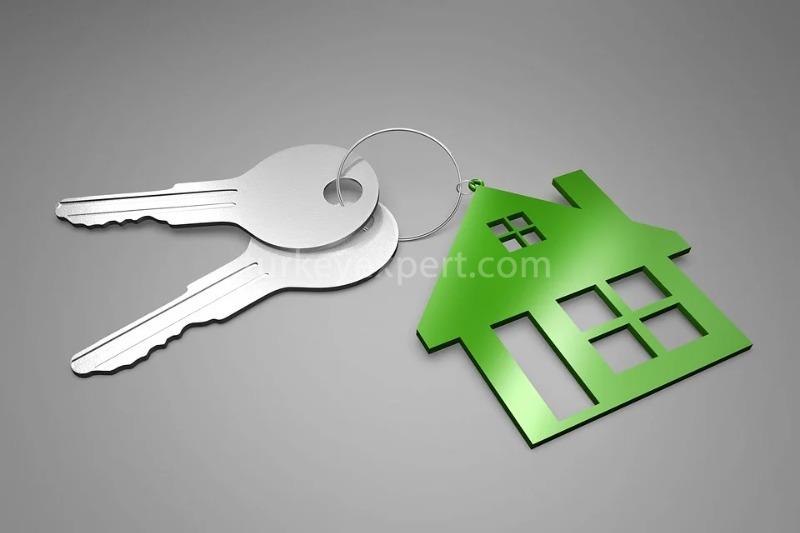 2. Can a Foreigner get a mortgage in Turkey?
This part is dedicated to whether a foreigner can get a mortgage in Turkey. Let's move forward.
Yes! A foreigner can get a mortgage in Turkey to purchase a property.
The easiest approach is just visiting the Turkish banks!
The mortgage interest rates: Actually, the interest rates depend on the bank. You will hear two different interest rates; variable and fixed interest rates. The fixed interest rate is popular among Turkish nationals and foreigners. Of course, most mortgage borrowers prefer fixed-rate mortgages, ensuring that the rates won't change or go up.
The maximum duration to repay your debt: In Turkey, you have to pay your debt back in about 15 years at max; yet, make sure you pay it in 10 years.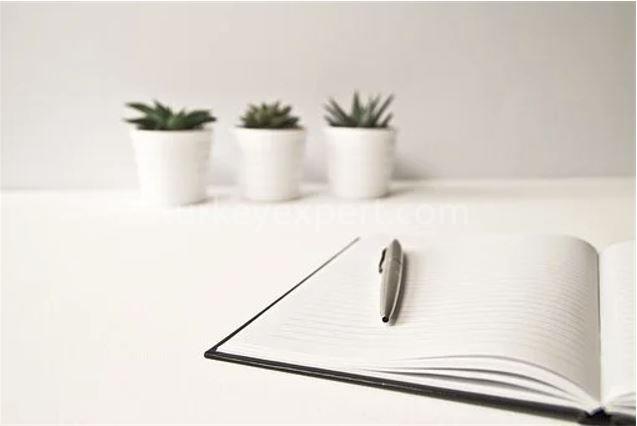 3. Procedures for getting a mortgage in Turkey
This section will give more information about the standard procedures of getting a mortgage and purchasing a property.
To obtain a mortgage, you must not be older than 70.
Having an apartment or house is a great investment as Turkey is one of the largest and cheapest real estate markets offering higher profits than many other countries.
Non-resident foreigners: Surely, there is a mortgage available for non-resident foreigners on the condition that you must prove that you will pay back via your bank statements, employment certificates, and such. Of course, all conditions depend on the region, bank, currency, and type of property you want to purchase.
What are the conditions to apply for a mortgage?
Have a clean credit history, meaning your rental, loans, credit card payments should all be clean.
Foreigners can get mortgages in TRY and other currencies such as USD, EUR, GBP, etc.
In Turkey, you can borrow a mortgage for a minimum of 3 years and 10 or 20 years at max. And surely, you can obtain a mortgage loan in many cities; please check with the banks listed in Part-V.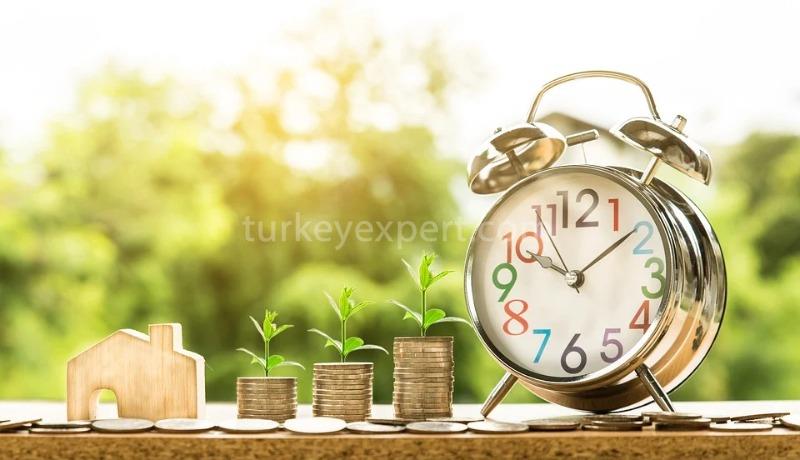 4. How much mortgage you can take in Turkey and how paying back
Here in this part, we will answer how much money you can borrow, how you repay your debt, and how you prepare your applications.
How much can you borrow? The max LTV (loan-to-value) amount for foreigners is 70%, meaning that if you want to buy an apartment valued at 100,000 TRY, the bank will lend you 70,000 TRY at max. However, some banks generally keep the max amount at around 65% loan-to-value.
How do you repay your mortgage in Turkey? After you get the loan, you have to pay it back. Period. You can pay your debt via monthly installments from a Turkish bank account. However, you can also make the payments in cash or from a bank in your home country.
You must always pay your mortgage debt on time; otherwise, some 1% - 2% penalty may apply.
Important tips about paper preparation:
The

mortgage contract

should be in the customer's

mother tongue

or

translated

into and signed.
The customer's spouse must also consent to the contract if they are married by signing another document.
You can apply for the mortgage at least

one or two months

before to expedite the process. Online banking is generally faster.
Once you provide the

necessary documentation

, the bank conducts a credit check. When it is approved, the bank will then carry out the valuation and survey of the property, which may take another few days.
The bank will then confirm the mortgage offer, which remains valid for four months if all goes well.
Bank will conduct the check on the

title deed

, too.
If all goes well, you will need to sign the formal

Deed of Sale

(tapu) and mortgage at the

Tapu Office.
Required documents including but not limited to:
The borrower's passport
Passport copy of the property seller's/owner's
The title deed of the property
Datasheet by real estate developer
Turkish tax number
Salary statement, payroll, or income for the last 3 months
Bank receipts/bank account history
Property valuation report
Certificate of address verification/invoices in your country of residence, documents proving ownership of properties, information on other incomes, and documents of the car you may own.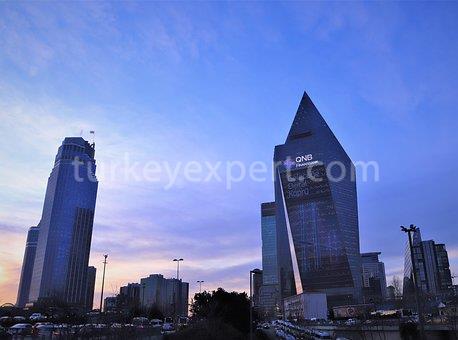 5. Which bank is best for a mortgage loan in Turkey
As a foreigner, if you have a residence or work permit, you can surely take out loans in Turkey to purchase a home, vehicles, etc. Each bank may have different arrangements, payment plans, criteria, interest rates, the fees they will charge, and rules. This part is dedicated to the bank, from which bank you can get a mortgage/loan, and more.
Some of the bank including Ziraat Bankasi, Garanti Bankasi, Türkiye Is Bankasi, Kuveyt Türk Bank, Deniz Bank, ING Bank, and Yapi Kredi Bank, etc. lend mortgages to the foreigners in Turkey.
Turkey Finance Bank

offers a

12-year

payment plan with reasonable profit and allocation fee rates. Financing support is provided for up to 75% of the house's appraisal value to be purchased. The real estate valuation is done by independent companies licensed by the Capital Markets Board (CMB).
Garanti BBVA Bank

offers fixed and variable interest rate mortgage options in different currency options, such as TRY, USD, EUR, and GBP, at

240 months

is

the max term for the loan

. The

max loan

amount is

500,000 TRY

or the foreign currency equivalent. The nationals of

EU

countries can take out a loan up to

65%

, while non-EU countries can get up to 50% LTV.
HSBC Bank

offers extended repayments for up to

10 years

in TRY. The

min

mortgage amount is 5,000 TRY, while the max is 65% LTV. At HSBC, it is required that the client make a 35% down payment.
Deniz Bank

offers moderate mortgage lending rates up to

15 years

at

60%

LTV. They also apply installment checks in foreign currency options, i.e., USD, EUR, RUB, and GBP.
Published on 2021-08-03
Updated on 2022-01-01