Apartments for sale in Istanbul, Istanbul Real Estate
With many years of experience in the Istanbul real estate market, we're able to offer the lowest property prices in Istanbul for our clients. We have an extensive list of deals and an enthusiastic team of experts looking forward to assisting you with your search for a property in Istanbul. Please don't hesitate to drop us a message so our experts can do the hard work of searching for the best property deals in Istanbul for you. Click here to continue reading.
Istanbul Real Estate Market
Turkey's real estate market has been snowballing, especially in Istanbul, which is the financial and cultural hub of the country. With more people moving into this glamorous city, property values will continue to increase in the coming years. Since Istanbul is one of the most lucrative markets for buying property, construction companies are competing with each other to make some of the most luxurious residential apartments for potential buyers; this has given investors a chance to choose from different varieties of properties to buy. Whether you are looking for budget apartments that are affordable and have easy installments or luxury apartments with great views of the sea and city, you can find it all right here in Istanbul!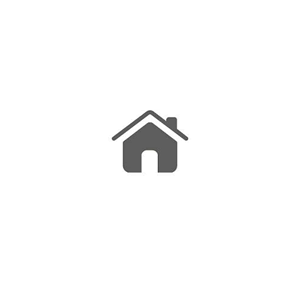 What type of properties can you find in Istanbul?
Are you looking to buy a real estate in Istanbul and wonder what type of properties are available to buy? Buying property in investment can sometimes be a complex formula; you need to overweight your wishes and make decisions following your heart, brain, or sometimes both! Are you after a pure investment or a pure lifestyle when buying a property? This will be an essential point to decide.
Affordable low priced apartments in Istanbul
Istanbul's developing districts, such as Esenyurt and Bahcesehir, are home to affordable new build properties in Istanbul. The new complexes in these districts are affordable and offer facilities, such as swimming pool, spa, and concierge services. Beylikduzu is another district that offers excellent new build properties. Depending on the location, prices in Beylikduzu tend to be higher than Esenyurt.
Istanbul Apartments with Sea Views
Turkey is endowed with natural beauty and modernity at the same time, with Istanbul being at the peak of this beauty. With the Black Sea located right in front of the city, properties in Istanbul have a high value. You can find rare beachfront apartments where you can enjoy the view of the water right from your bedroom window or choose to invest in top-floor apartments in tall buildings to enjoy the horizon's view. Properties in Istanbul often compete with one another depending on the view of the sea, hence playing a considerable role in the value of the property. Some of these apartments also come with a view of the iconic Bosphorus Bridge, which is considered to be exquisite.
Please contact us for more information and all the details that are important to consider regarding different areas in the city and the type of properties available. We'll be glad to share our know-how with you regarding buying a property in Istanbul. View less
Property for sale in Istanbul