Konacik area of Bodrum is located near Bodrum center, offering plenty of new-built modern properties. Thanks to its elevated position, it overlooks the Bodrum oldtown, with views towards the bay and Bodrum castle.
Click here to read more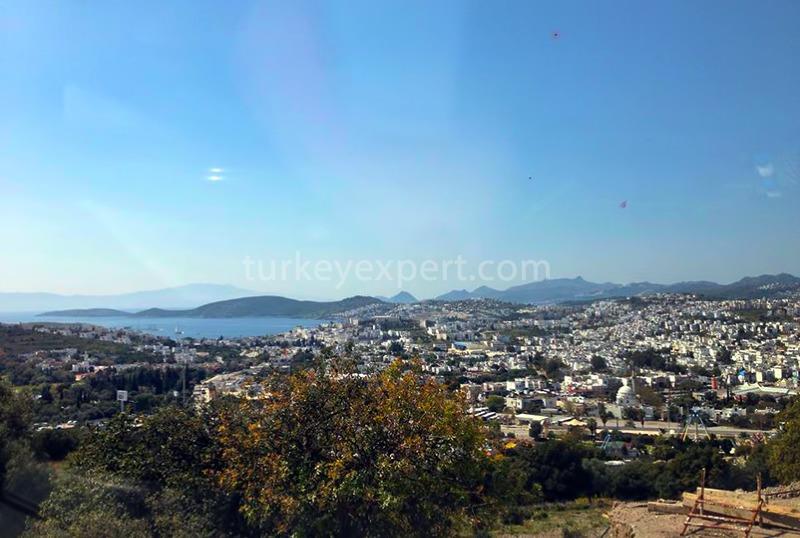 Konacik is a lovely neighborhood of Bodrum situated nearly 5 km from the center of Bodrum, connecting it to the main roads. In this town, you can witness plenty of modern architecture, an abundance of pine and palm trees, vineyards, nice routes for hiking, and more. Konacik doesn't have a beach, nor does it have a coastline. As beautiful as it is, this town is historical whose roots date back to the 7th century. Many must-see landmarks in this ancient town; for instance, the Pedesa Ancient City and Aspat Mountains are the most visited ones.
Properties for sale in Bodrum Konacik
Situated on 1,092 sqm land with a private pool, parking garage, this modern Bodrum property is now available.