Turkey Expert is a well established real estate agent and property developer, guiding foreign buyers successfully purchasing their holiday homes, investment properties on the South and Aegean coast of Turkey and in Istanbul, for over 15 years now. We keep our website continuously updated with new bargain properties and investment opportunities. Please feel free to contact us for any questions and enquiries, we're more than happy to be of assistance.
Turkish Lira exchange rate, 21 July 2017
1 USD=3.52, 1 EUR=4.10, 1 GBP=4.57

View the Turkish Lira Exchange rate chart
Recent Properties
Luxury apartments in Istanbul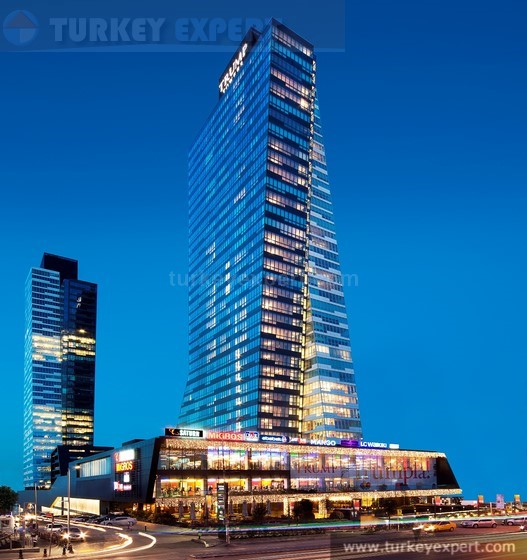 Istanbul property buy to let options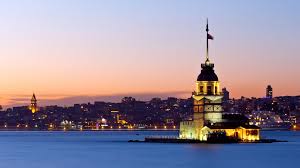 Do you own or planning to buy land in Turkey? Continue reading about this recent change in law
Your consultants

Christine Altinay
German, English, Turkish, French
christine@turkeyexpert.com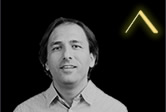 Cem Sezen
Turkish, English, Dutch
cem.sezen@turkeyexpert.com

Deniz Altinay Sezen
Turkish, German, English, Dutch
deniz@turkeyexpert.com
We are official members of

Kusemder (Kusadasi Real Estate Agents Association)
Membership No:76

KUTO Kusadasi Chamber of Commerce) Registration No: 4588 / 5006

EEAU (European Estate Agents Union)
Membership No: T618121.00
New law: Turkish Citizenship through buying real estate in Turkey
Foreigners now can obtain Turkish Citizenship though buying property in Turkey.

Turkish Real Estate Prices
At our website Turkeyexpert.com, we keep the price history of each property in our system. We're now making this data available to our visitors.

An icon will appear on the page indicating the availability of price history data for the property you're viewing. Our visitors can request the price history data which can hopefully be a useful guidance while purchasing a property in Turkey.

Property in Bodrum, Kusadasi and Altinkum - Property in Turkey
Since 1986, Expert Real Estate has been your guide for your real estate investments in Kusadasi, Altinkum and Bodrum.
Our head office is located in Kusadasi and branches in Bodrum and Istanbul
During last couple of years, we have been helping hundreds of foreign citizen successfully purchasing their holiday homes in Kusadasi, Altinkum, Bodrum and Istanbul.
We provide professional construction services in Kusadasi
We have a professional team to assist you with construction. We help you every step of the way including locating the suitable land to build on, project planning, design & architect...

Customer Testimonials
hi i would just like to say a big thanks for helping me sell my property i am very happy with price i recieved and its arrived into my account thanks Arthur.
Arthur Mallon
Anybody looking for an estate agent in Turkey this is the place to go. We have been dealing with Christine for many years from buying our property to selling including renting our apartment when not in use...
Evelyn and Russel (London, United Kingdom)
We both would like to say a BIG thank you to the team at Expert. They have been most helpful, friendly and reliable.
Chris and Tracy, Cleveland , England
Many thanks Christine for all your hard work during this sale, it has been our pleasure to know you and your family...
Pat and Billy
Thank you for such an excellent professional service. You have made the sale of our villa much easier than we had expected...
Sharon and Nigel
Everybody at Turkey Expert made buying our property in Kusadasi stress free, they took care of all our needs...
Andy & Lorraine , England

Let Your Property
If you'd like to let your property, we'll be glad to publish it on our holiday rentals page.

Buying property in Turkey
How long does it take to purchase a property in Turkey ?
Property purchase costs in Turkey; Detailed list of fixed and variable costs when purchasing your property in Turkey.
Buying Property in Turkey FAQ; Frequently asked questions when buying property in Turkey.
If you'd like to read about rules and legislations about buying a property in Turkey; learn about which nationalities can buy a property in Turkey, first steps to start with buying a property in Turkey and fees associated when buying a property in Turkey.
Kusadasi villa apartment properties - Kusadasi Real Estate
We have wide range of villa and apartment properties in Kusadasi to choose from. We will be happy to meet you here to view properties in Kusadasi and hopefully locate your ideal Kusadasi Home.
Bodrum villa properties - Bodrum Real Estate
We have a large and unique portfolio of Bodrum villa and apartment properties. Please visit our Bodrum property section to view what is available online, please note that what you see on our website is not our complete Bodrum property listing.
Istanbul Real Estate - Istanbul properties
With its dynamic real estate market, Istanbul is attracting investors from all around the world. We have a selection of long and short term real estate investment properties in Istanbul. Investing in a new project in Istanbul can be a very rewarding investment. Please visit our Istanbul real estate listing page for our selections. You can always fill-in our enquiry form as well, we'll then get back to you with properties matching your requests.
Altinkum Properties
We offer a selection of properties in Altinkum, Didim and Akbuk
Trabzon Real Estate
This authentic city at the northeast cost of Turkey attracting more interest from foreign property buyers in Turkey.
Yalova Properties
Located at northwest of Turkey, it's an attractive area with thermal and spa centers.
You can also check our property listing page for other areas in Turkey.