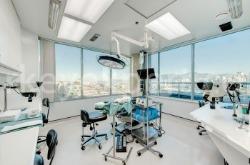 All hair transplantation processes are unique and need to be realized by specialized hospitals and doctors to give you the most satisfactory result without complications.

We are offering our clients hair transplantation packages in Turkey, including Safir FUE and DHI techniques. We work with a licensed and fully equipped hospital with experienced doctors and medical assistants. The operations are performed by the doctor. This point is essential, because, at many clinics, the procedure is performed by the assistants.
We have an extensive package program for our customers. Our hair transplantation package in Turkey includes:
- A 5-star hotel accommodation (Green Park Pendik/Divan Asia)
- VIP transfer
- Graft Unrestricted Hair transplantation operation
- Interpreter during the whole process
- Analyses and tests
- Free 1 session PRP
- Medical Drugs and Shampoo
- Warranty Certificate
We provide a free consultation to our clients who contact us for the first time. The free consultation works as following:
- Our medical staff contacts you after your contact inquiry reaches us:
At first, they will ask your hair photos taken from four sides. According to these photos, our doctors evaluate and inform whether an operation is suitable, which technique should be used, and how many grafts would be applied to which area.
- Then the counselors share this information with you. They also provide things on how we should proceed, and they answer your possible questions. Communication continues during the decision process.
The whole process should take approximately one week.
Fill in our contact form for a free consultation.

How does your daily treatment schedule look like?
Please fill in the form below for more information.